More on the floor and a whole lot of electrical June 14, 2007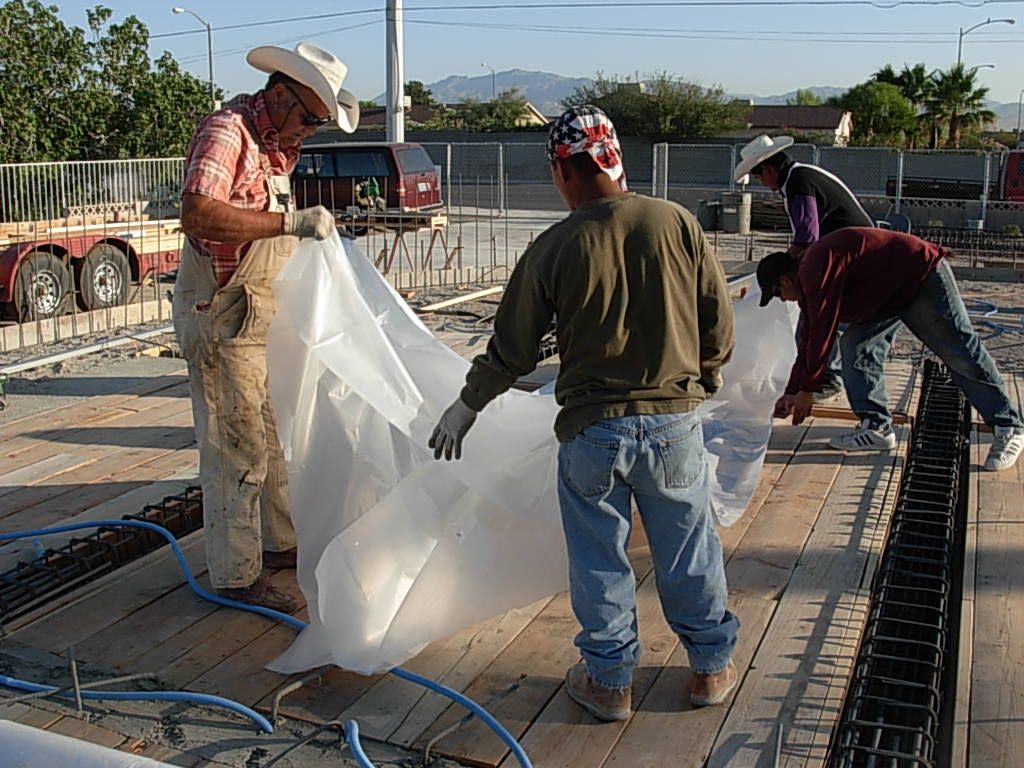 Another step in getting ready for this pour--laying down plastic over all the wood parts.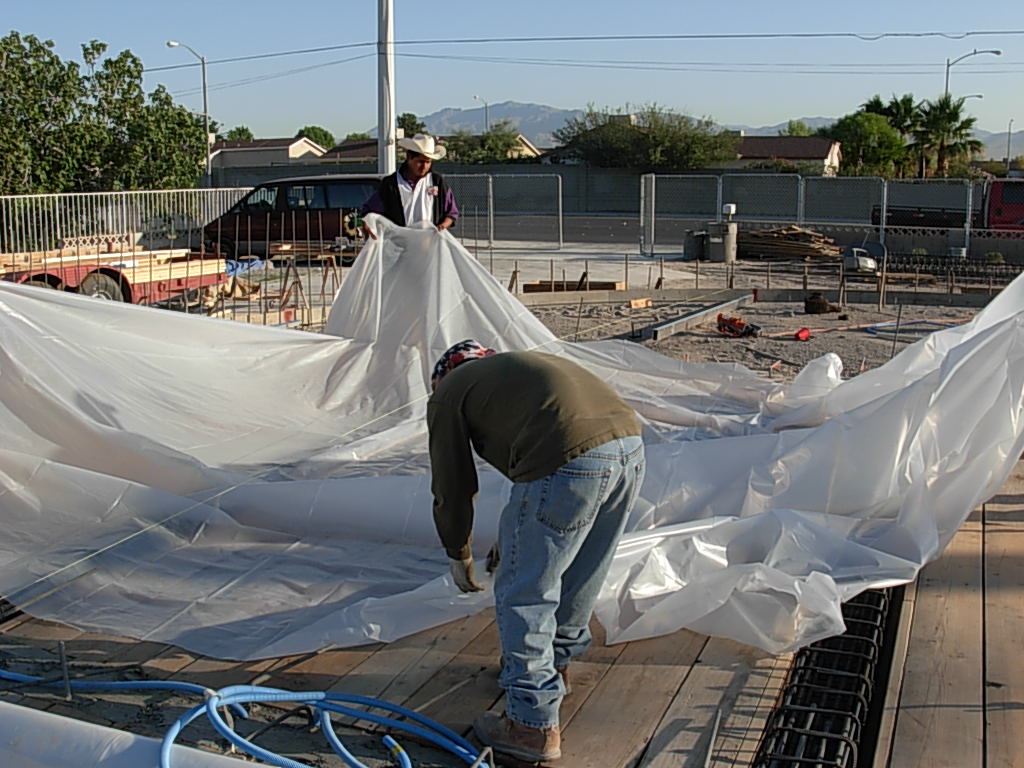 Underneath all the string markers and the bent over rebar the plastic goes down.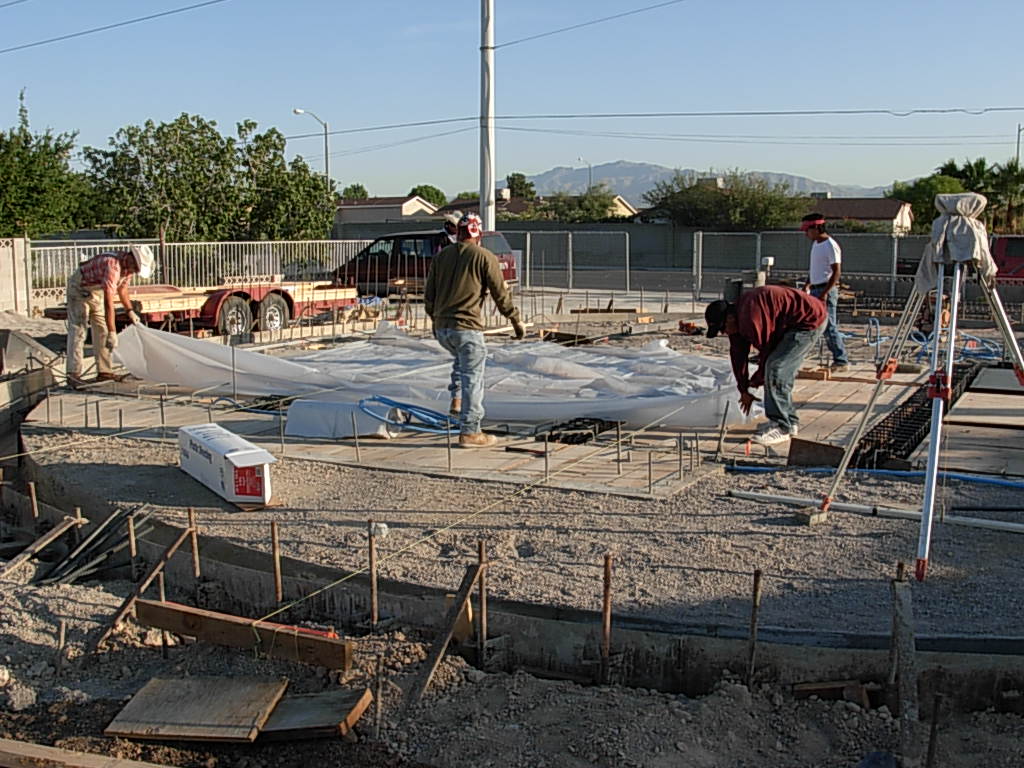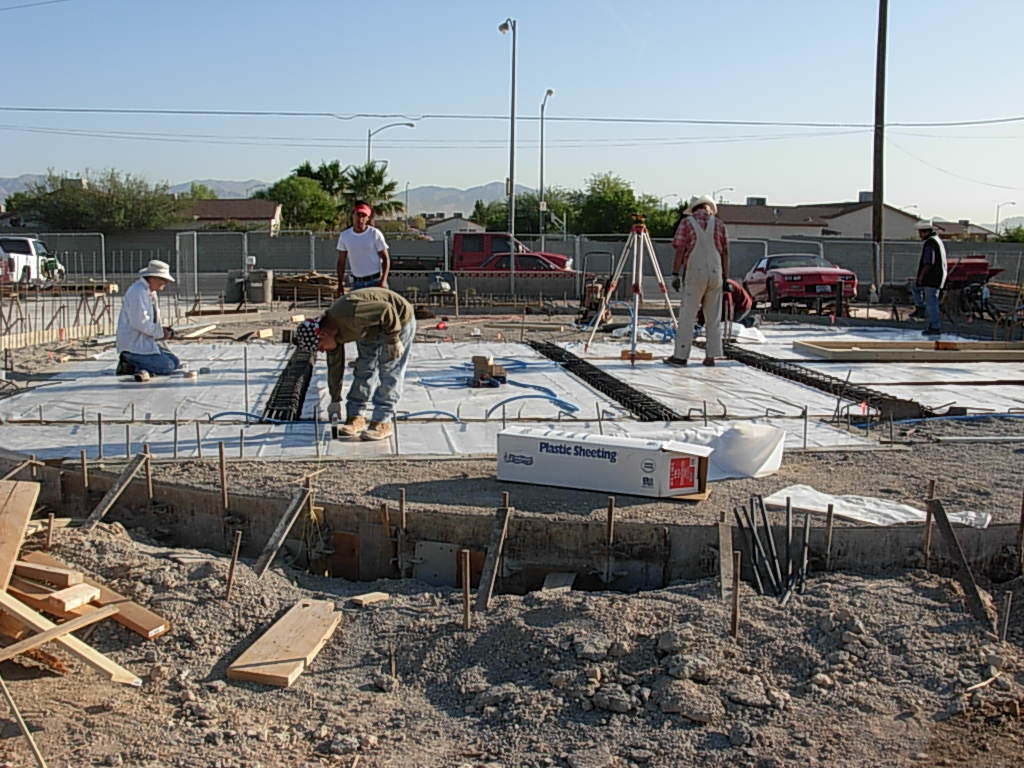 The plastic is cut to expose the concrete beam areas and stapled in place.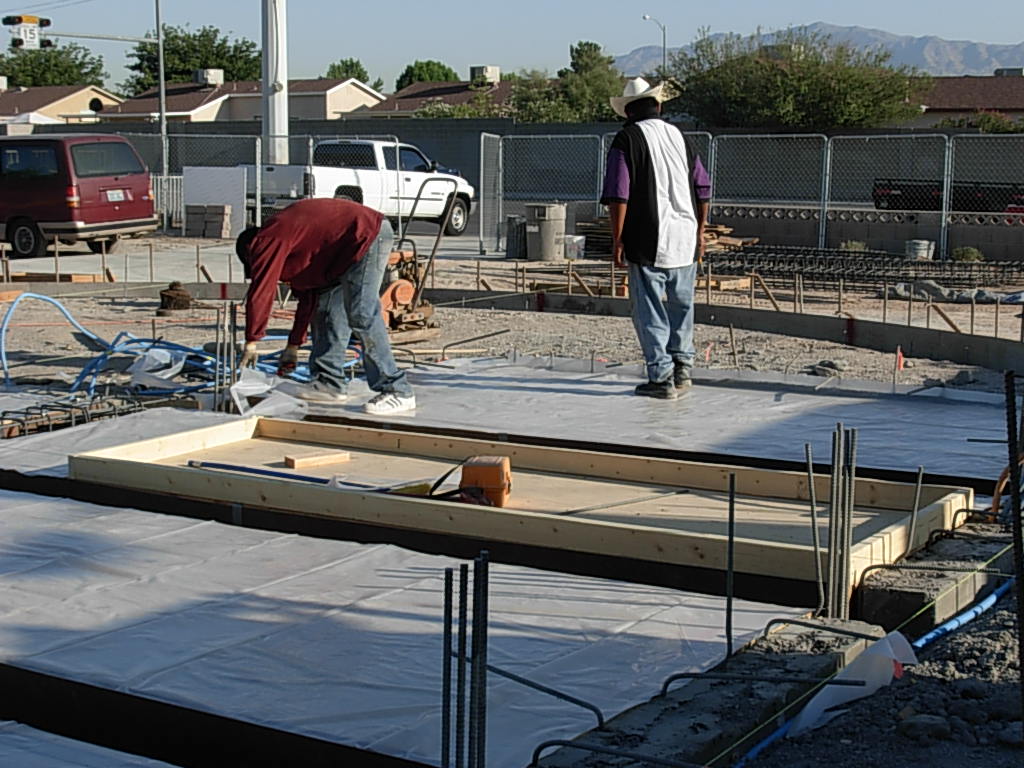 Makes the floor look really crisp and clean and the plastic is supposed to do the same to the concrete after it is peeled off.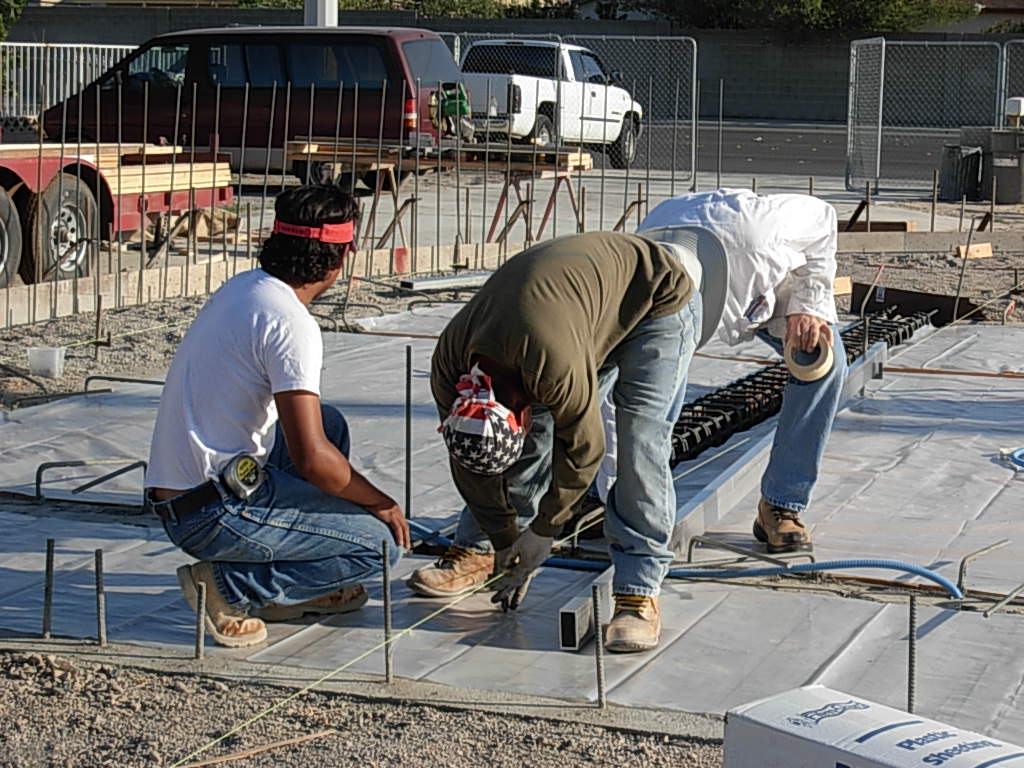 The electrician ( in white shirt and hat) is doing the electrical thing while Oscar (in the red, white, & blue head cover I got for him at the truck show) is working on getting the proper level of the string. Christian is supervising.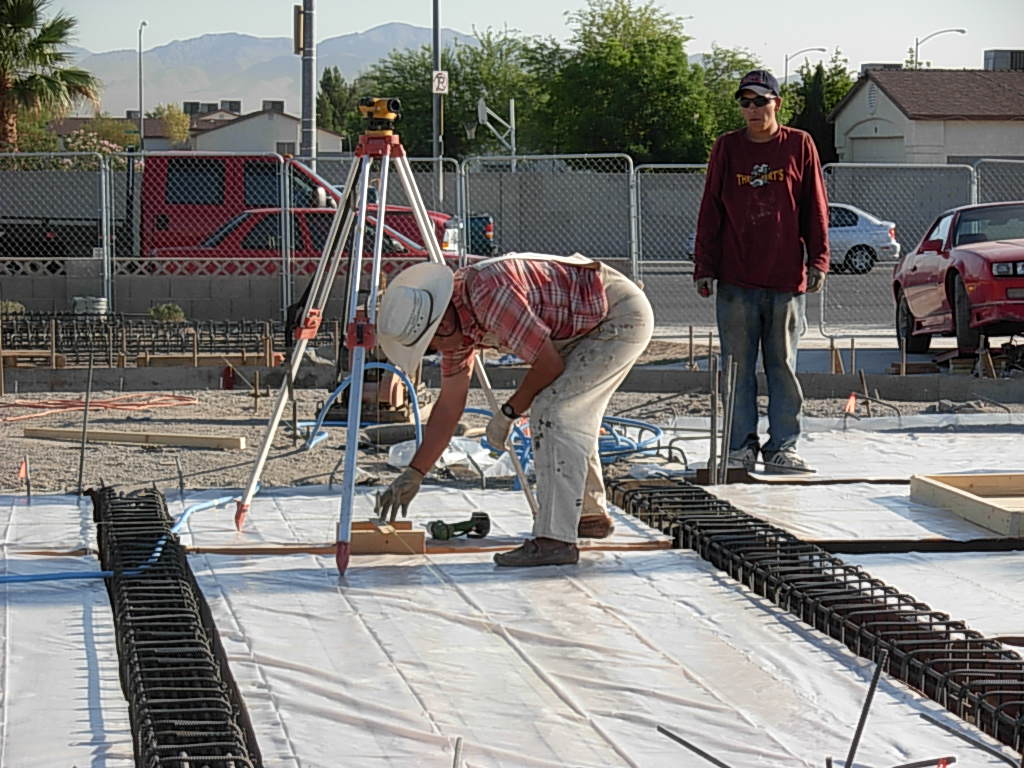 Ray is lining up the center of the dome so he can use the transit to know where to put his marking strings.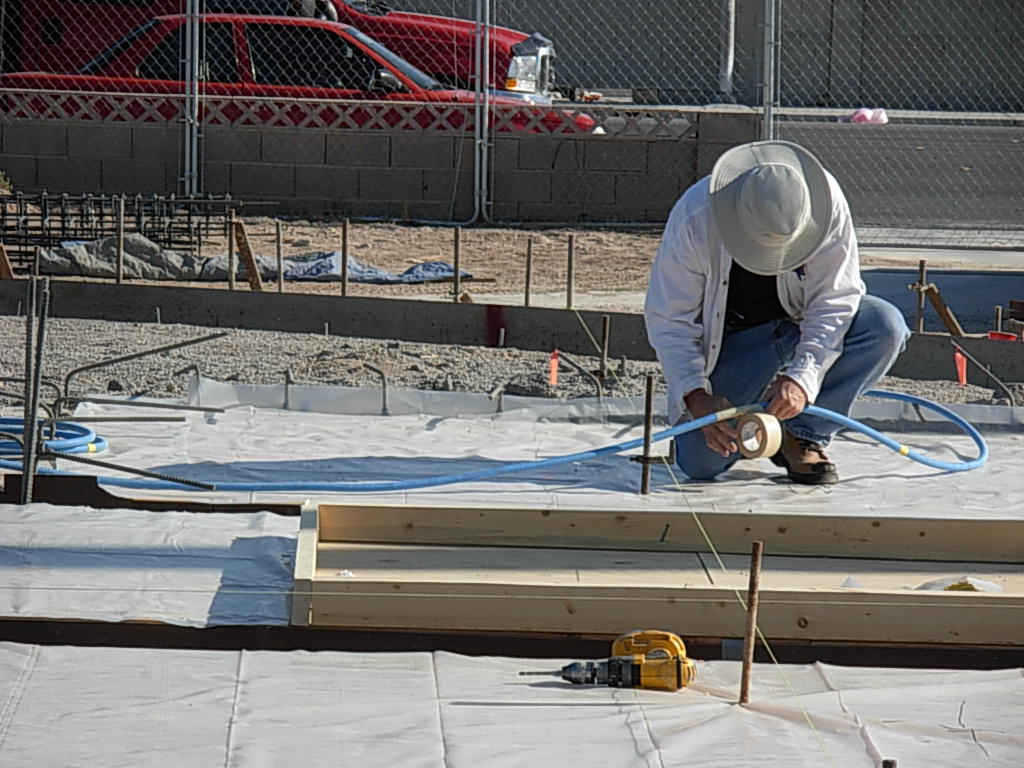 The electrician taping one of his tubes.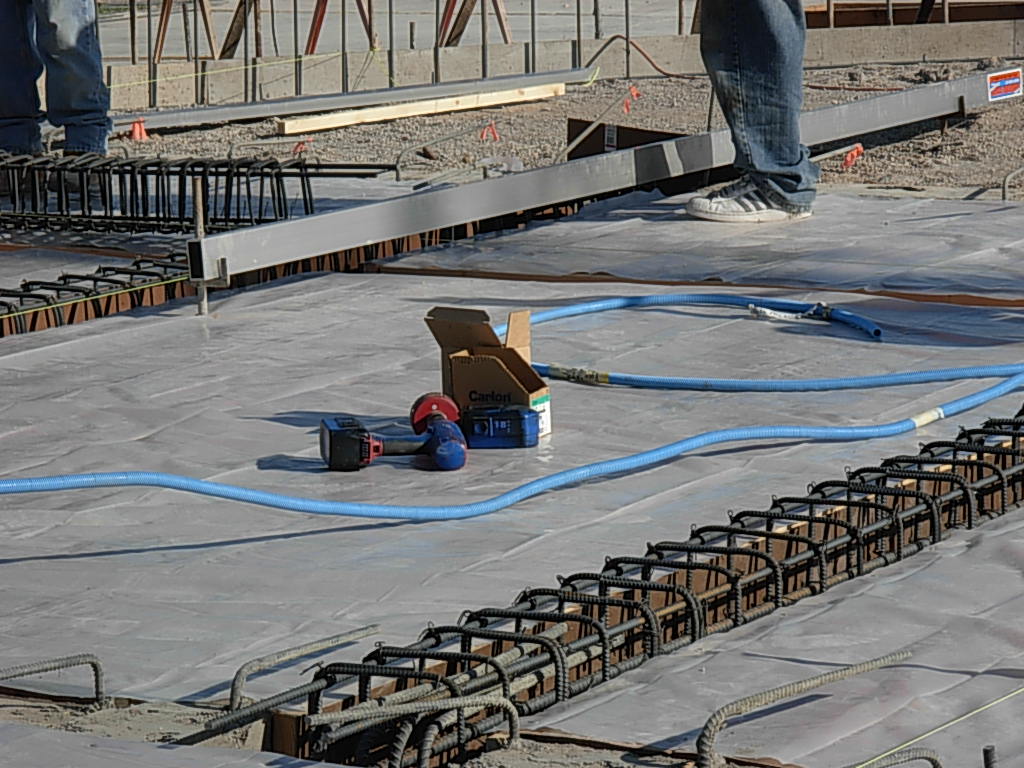 The metal bar helps them get the ground even so the cement will be even.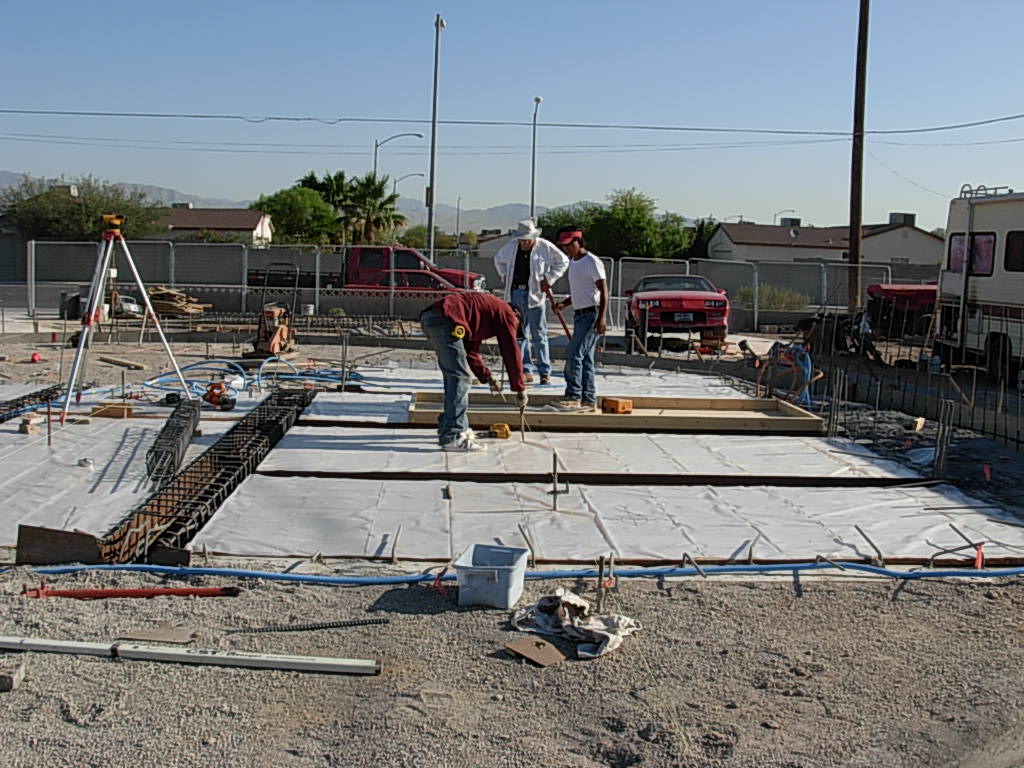 Unscrewing a plane metal bar to put in one of the 4-shaped ones.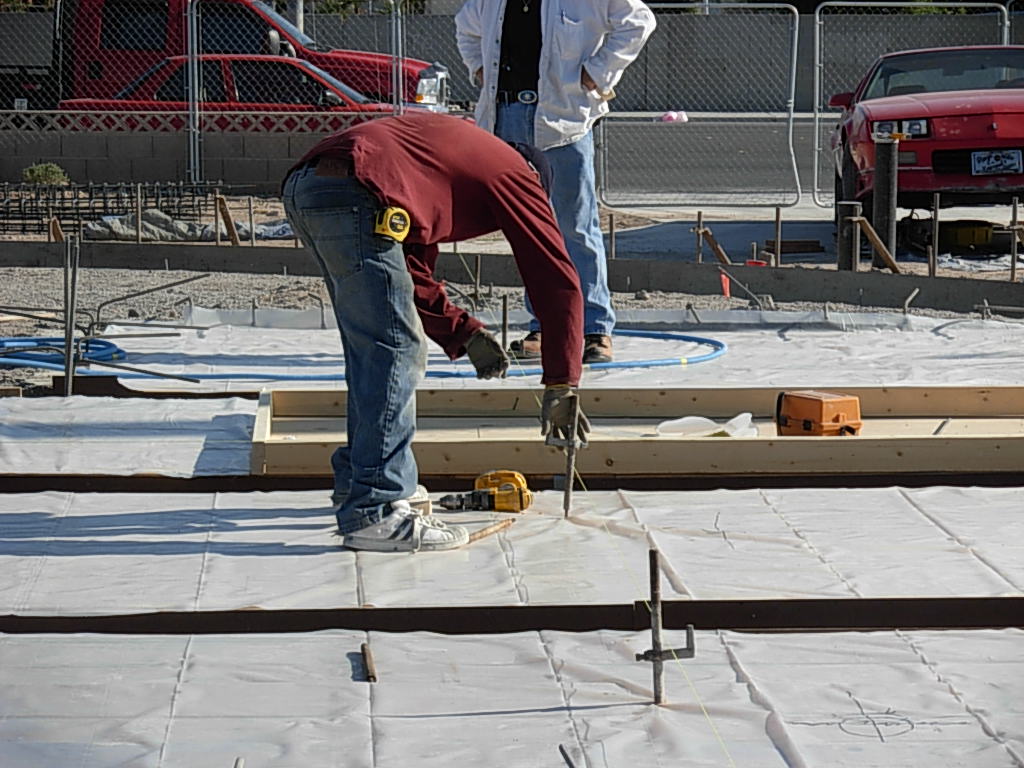 Screwing in the 4-shaped thing.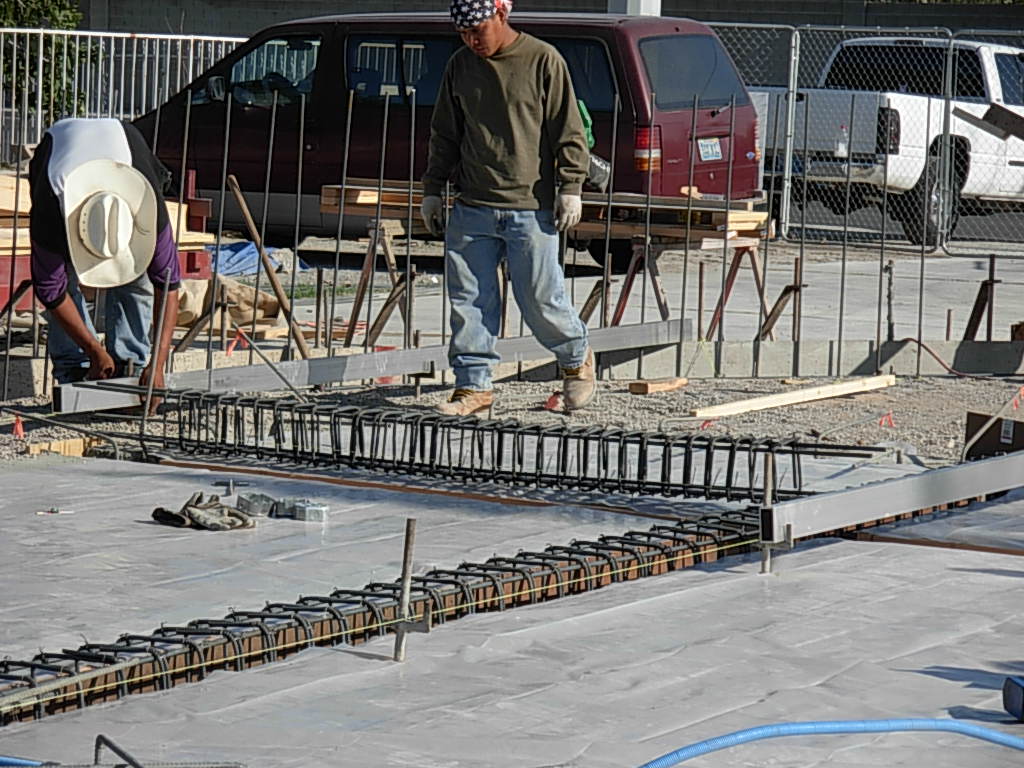 It took only 2 guys to bring in the smaller beam skeleton.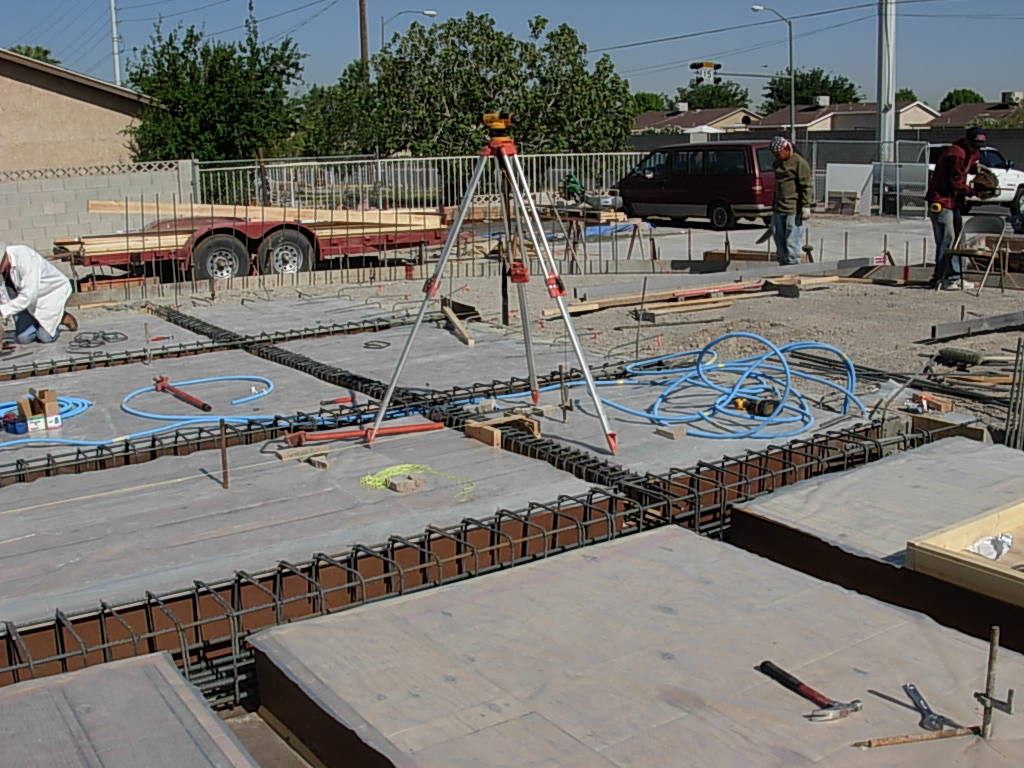 What a jumble of blue.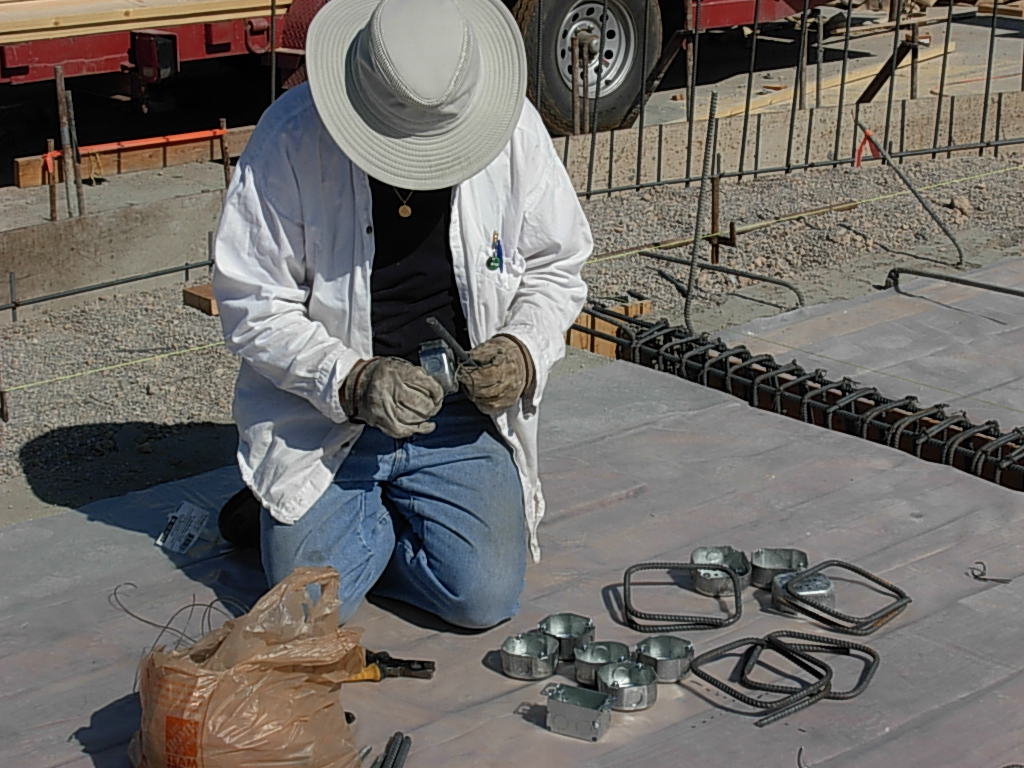 The electrician is tying short pieces of rebar to the electrical boxes before fastening them to the floor.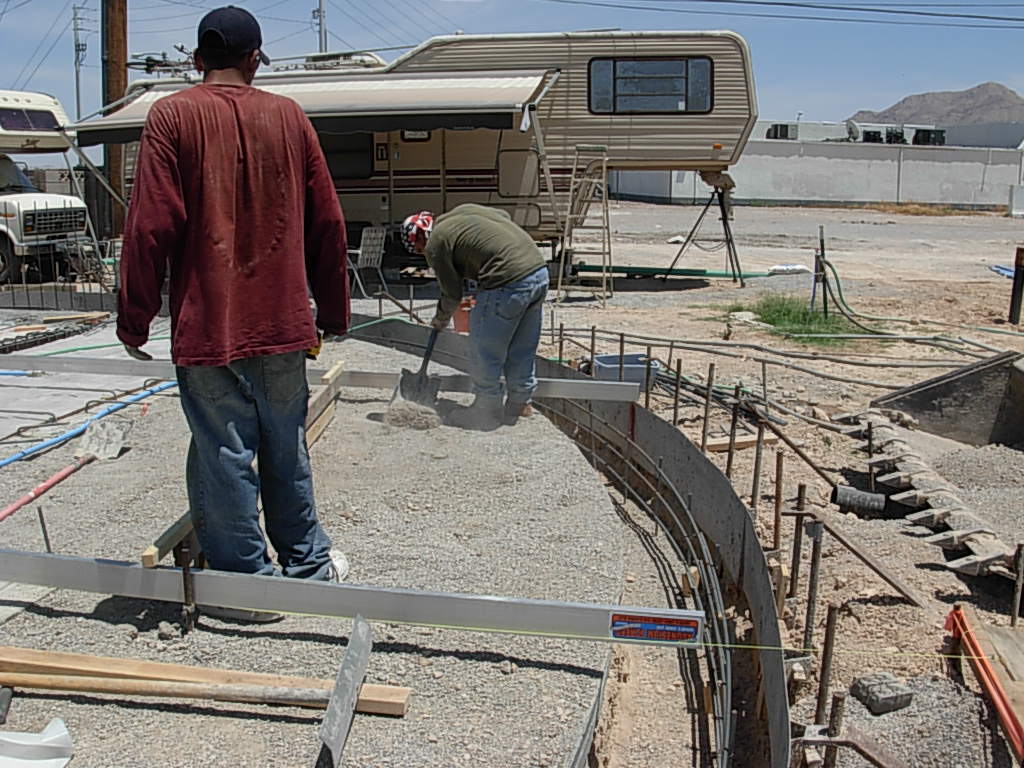 After putting in all that gravel there was too much and they had to take out a bunch.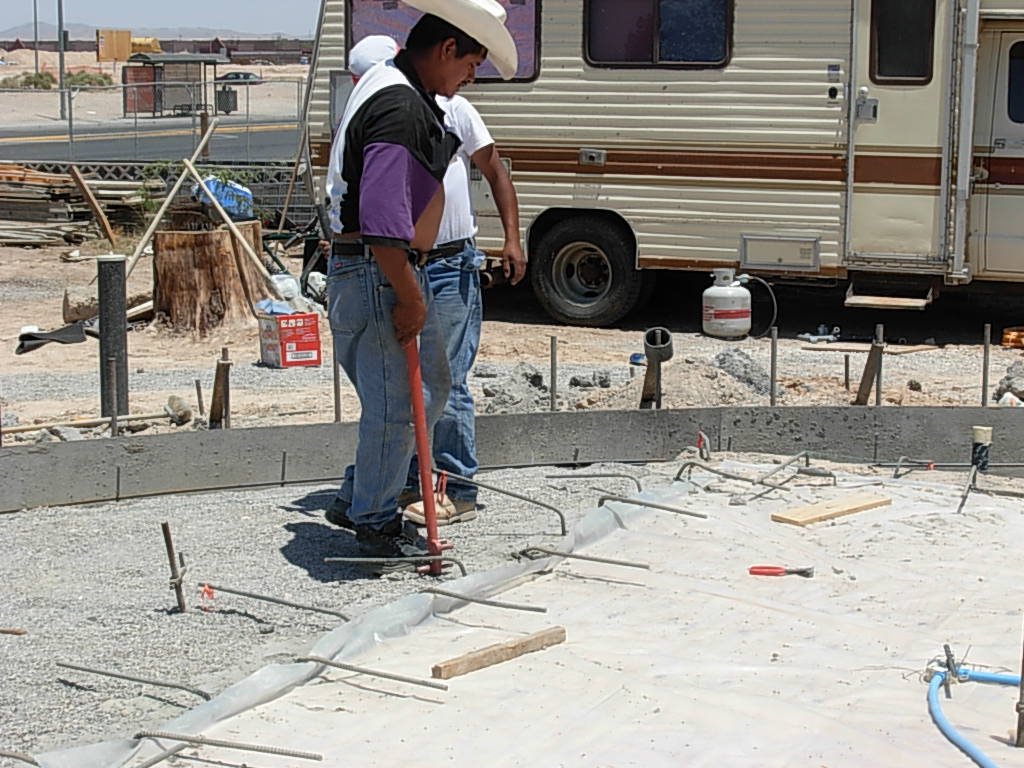 Christian and Marcos were bending rebar till I snapped the camera.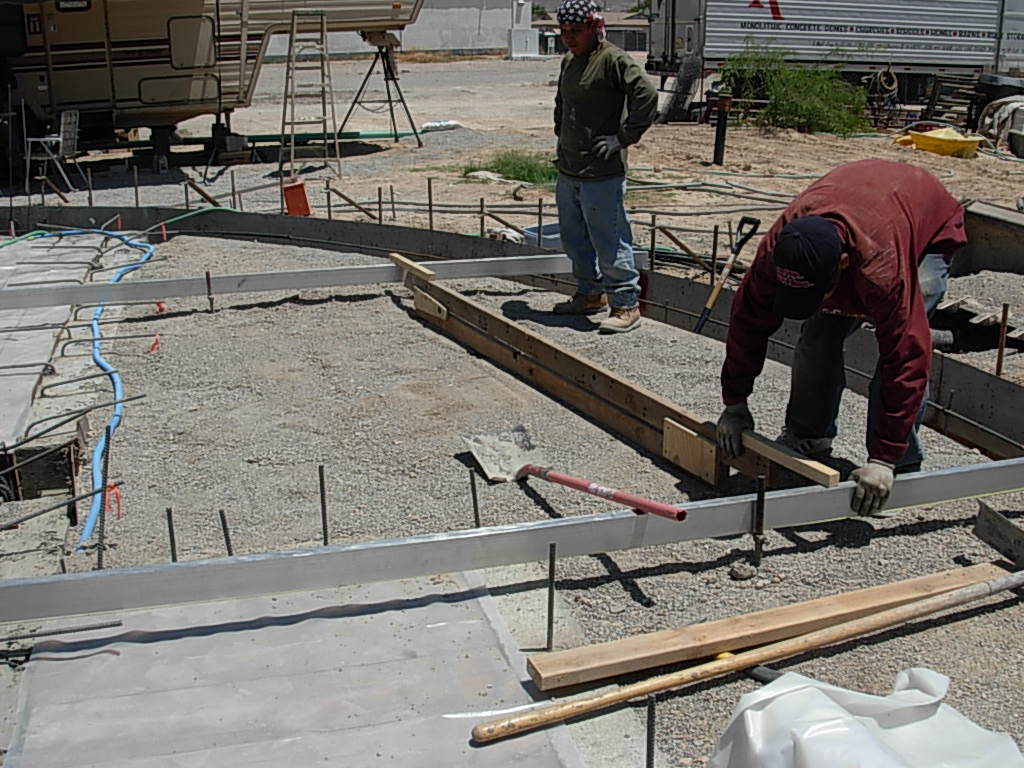 The boards nailed together straddling the metal bars, tells the guys if they need to take out more gravel.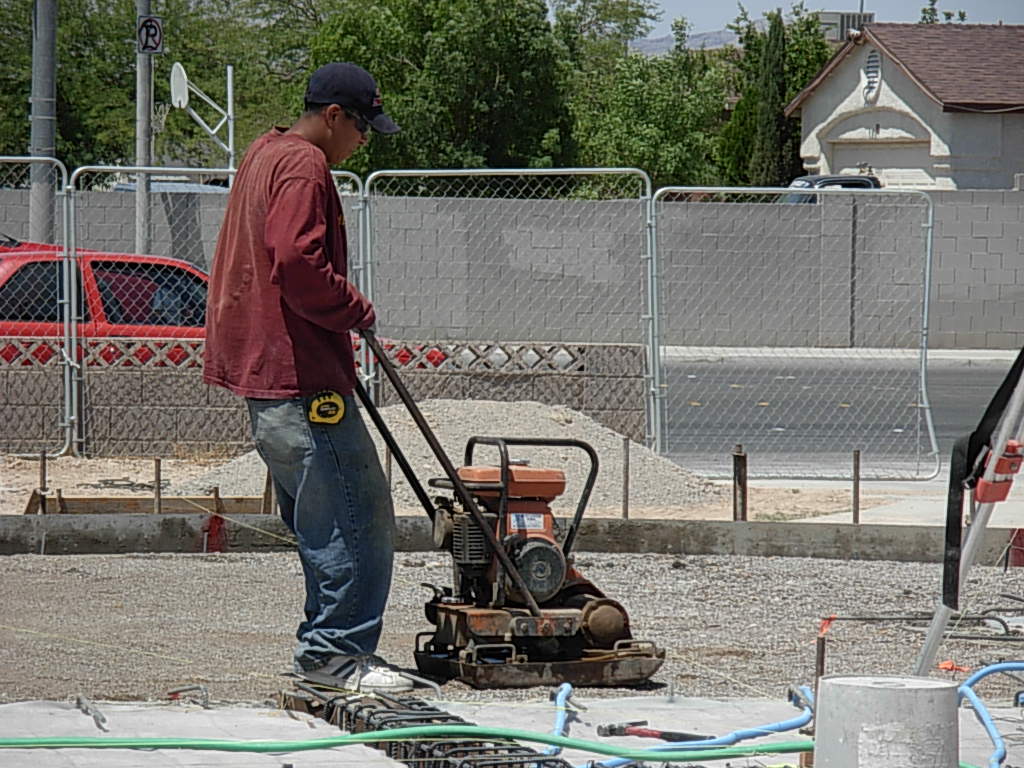 After enough gravel was removed Miguel went over the top making it hard and smooth.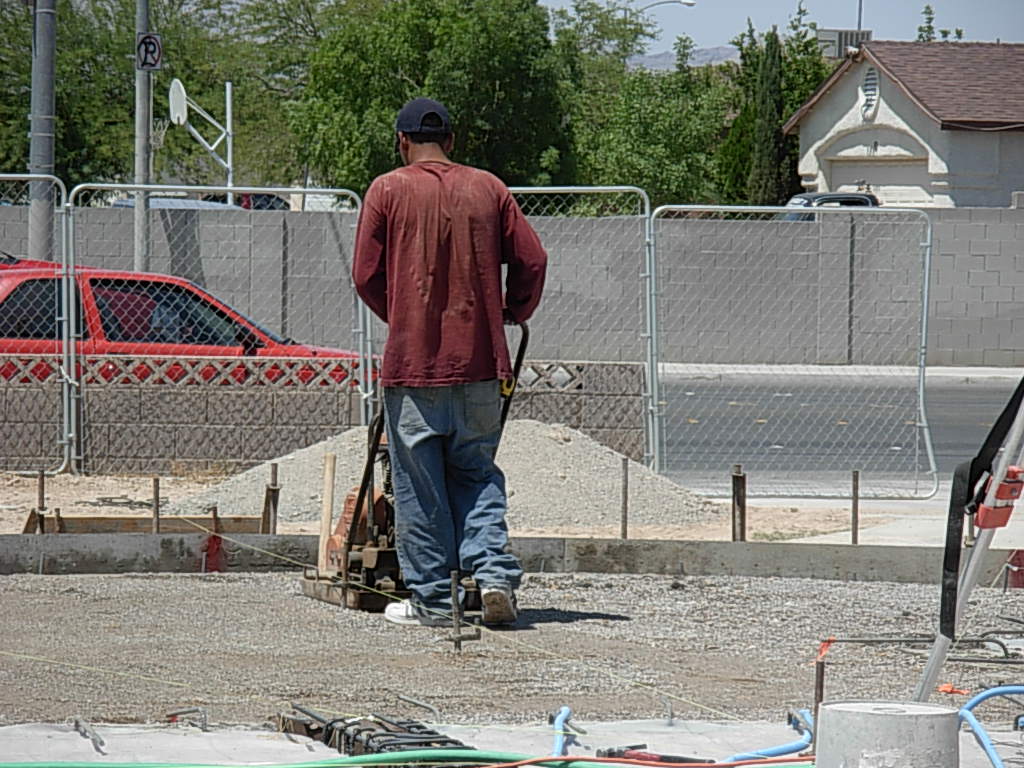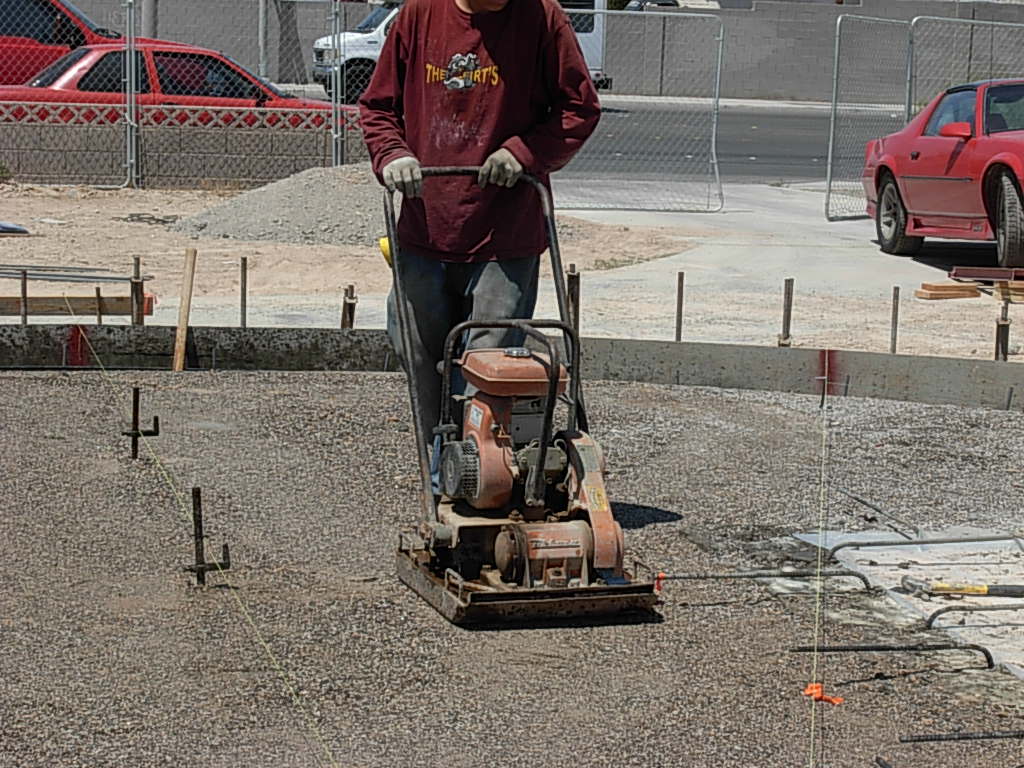 You can even tell where he has and hasn't been. Or at least I can.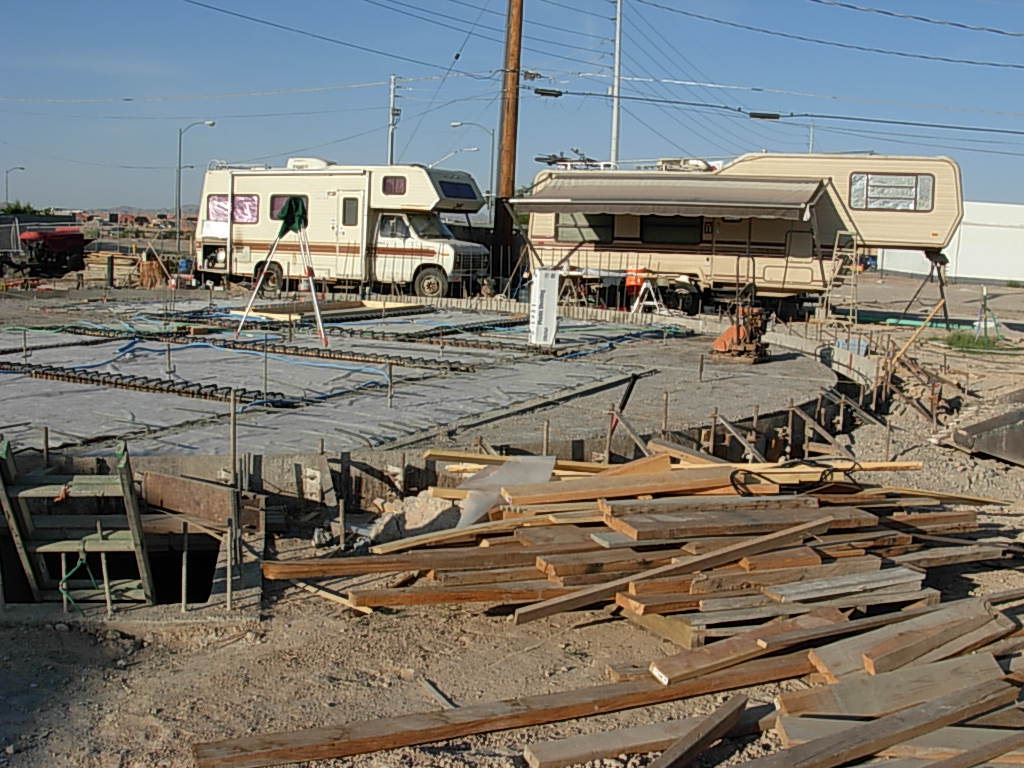 The end of the day.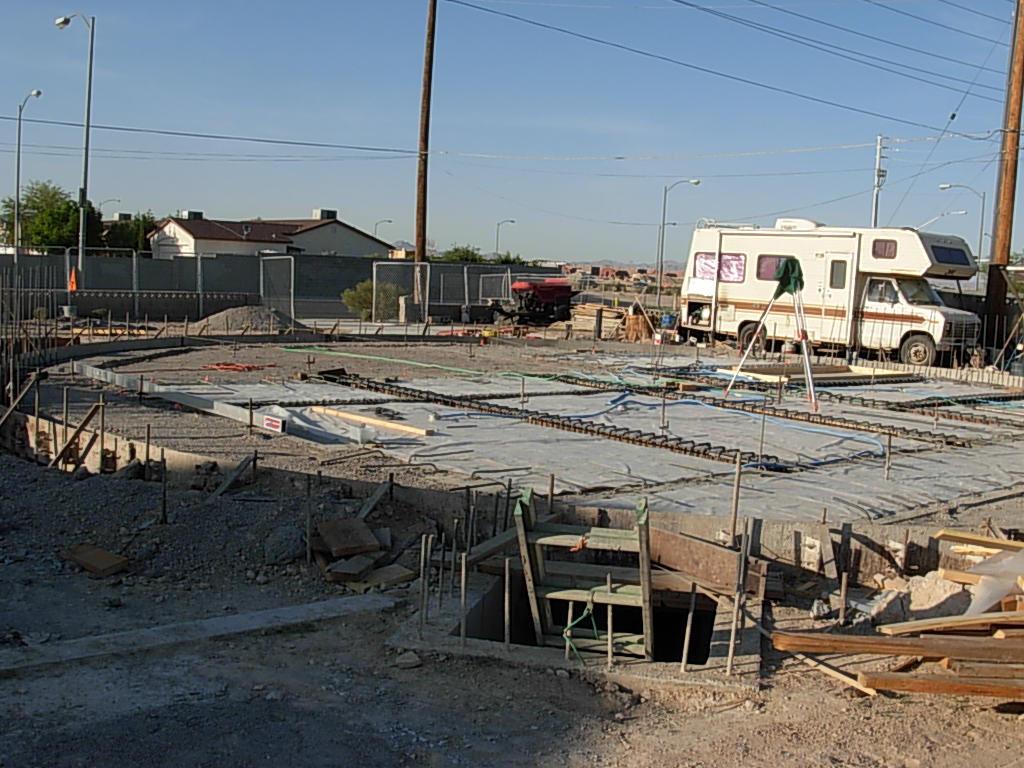 The other side of the circle. Over on the left you can just barely make out the footing trenches for inset walls.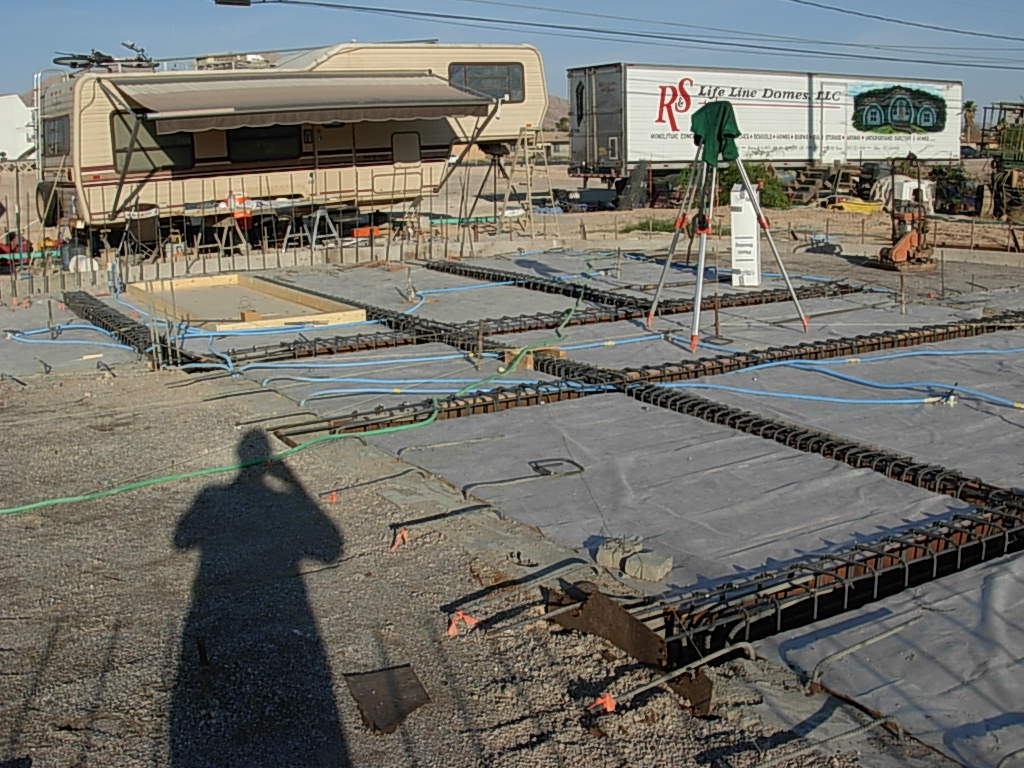 Oops! Got my shadow in there again. All kinds of blue snakes traversing the floor waiting to be covered with concrete.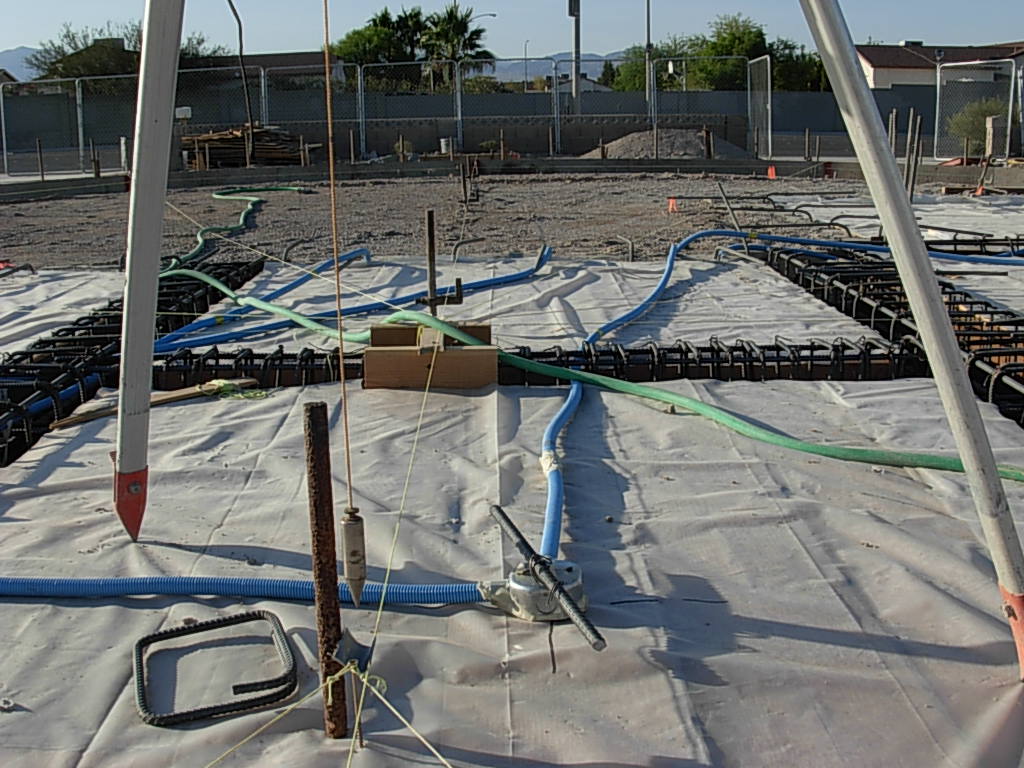 A close-up of one of the light sockets (or whatever they're called)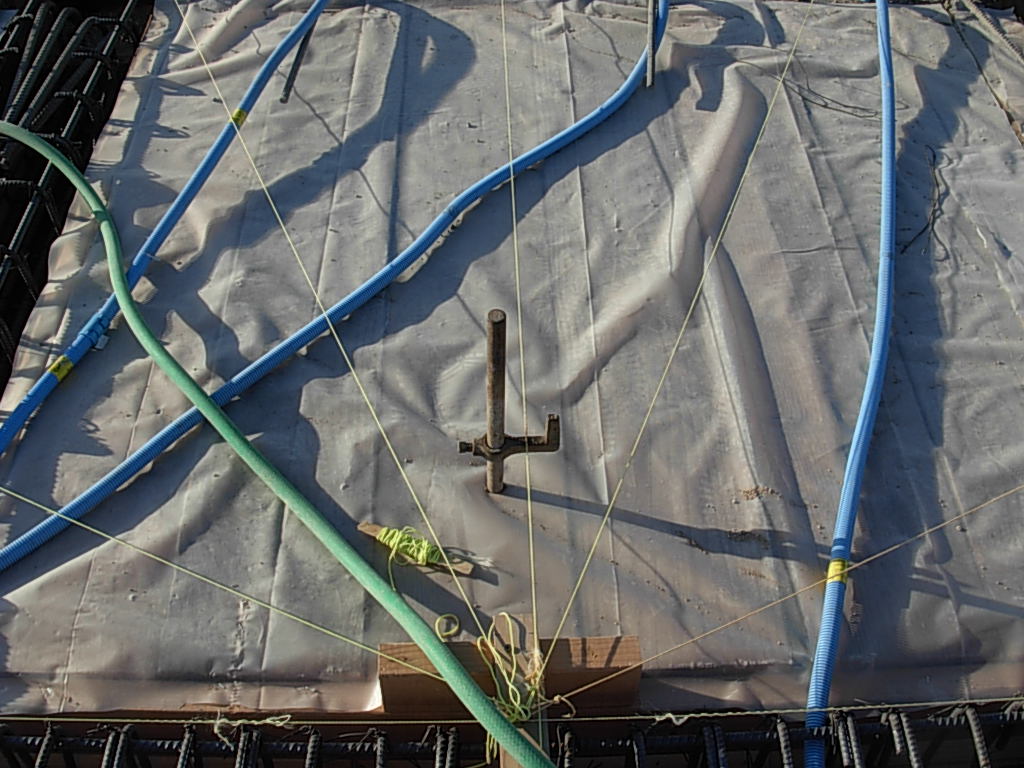 The center of the dome with all it's strings radiating to the northern half of the dome. It makes walking precarious; easy to trip.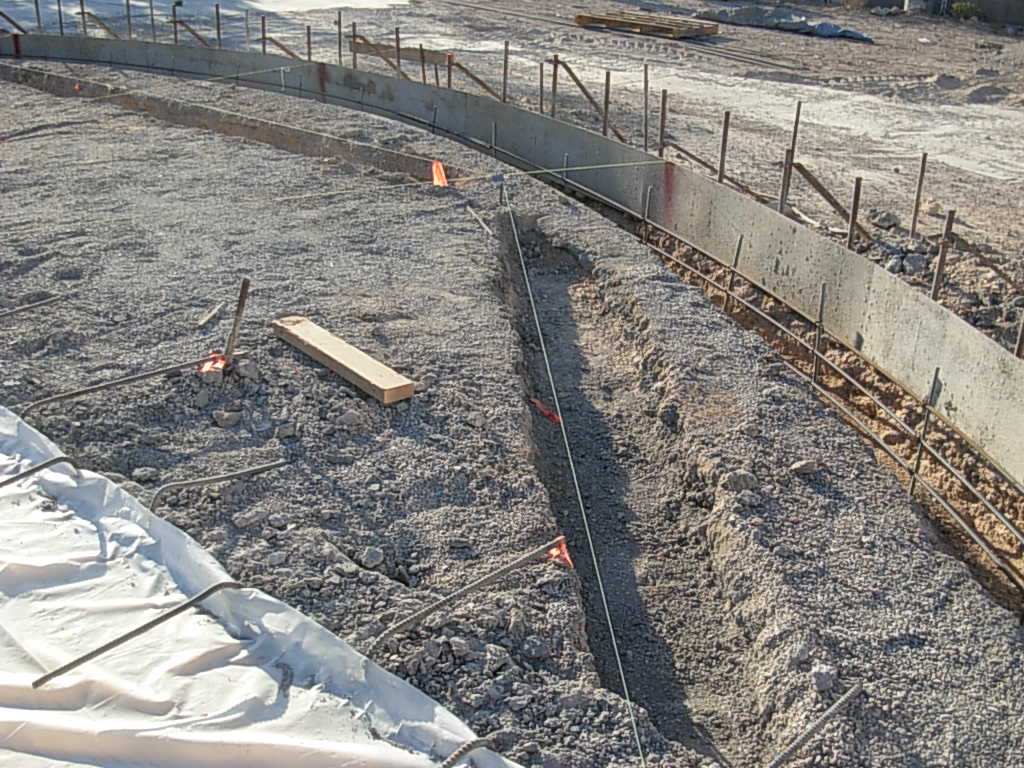 This is the footing trench for the inset wall for the guest room.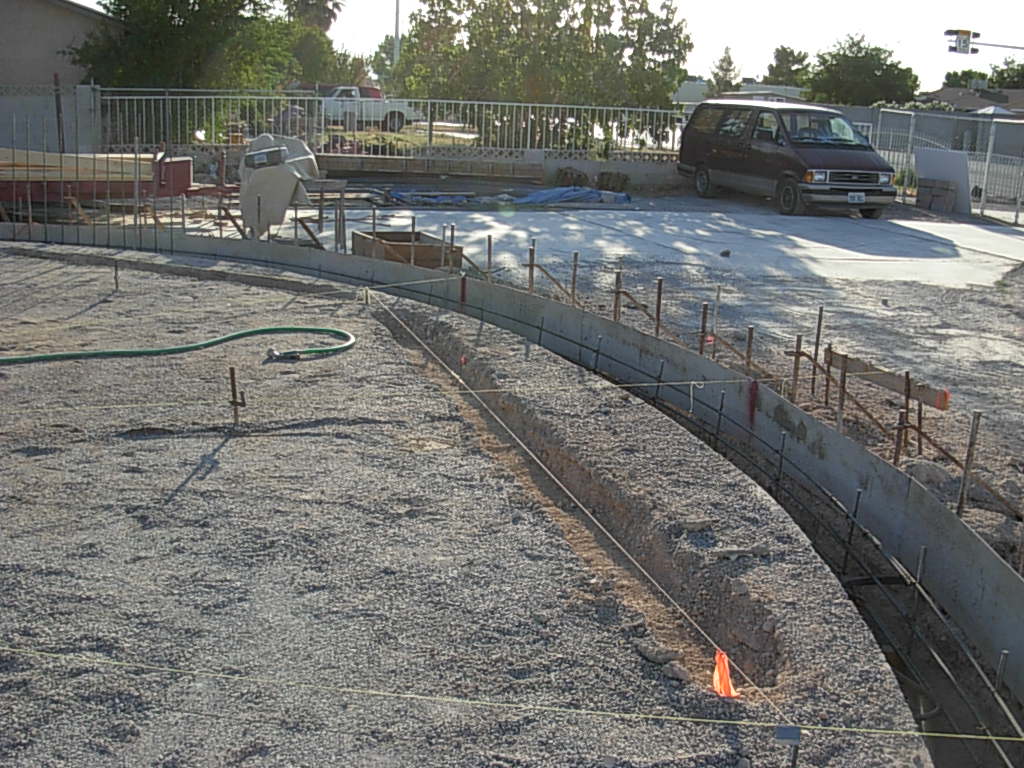 This is the footing trench for the inset wall for my brother's suite. The one to the left is where the front door will be.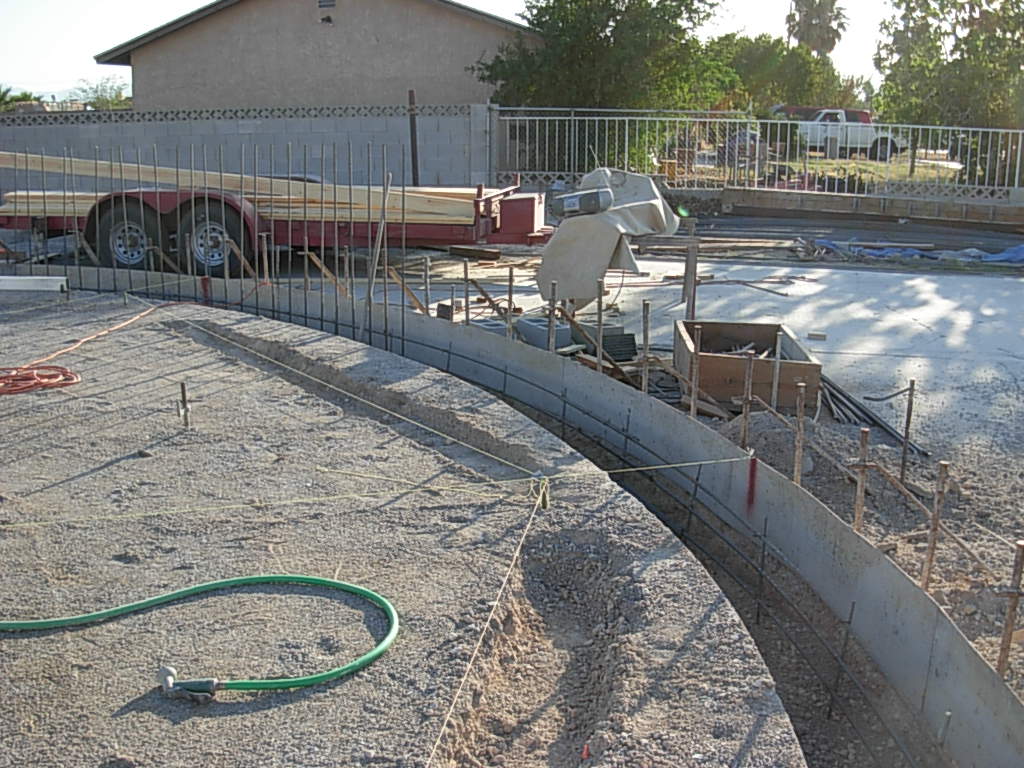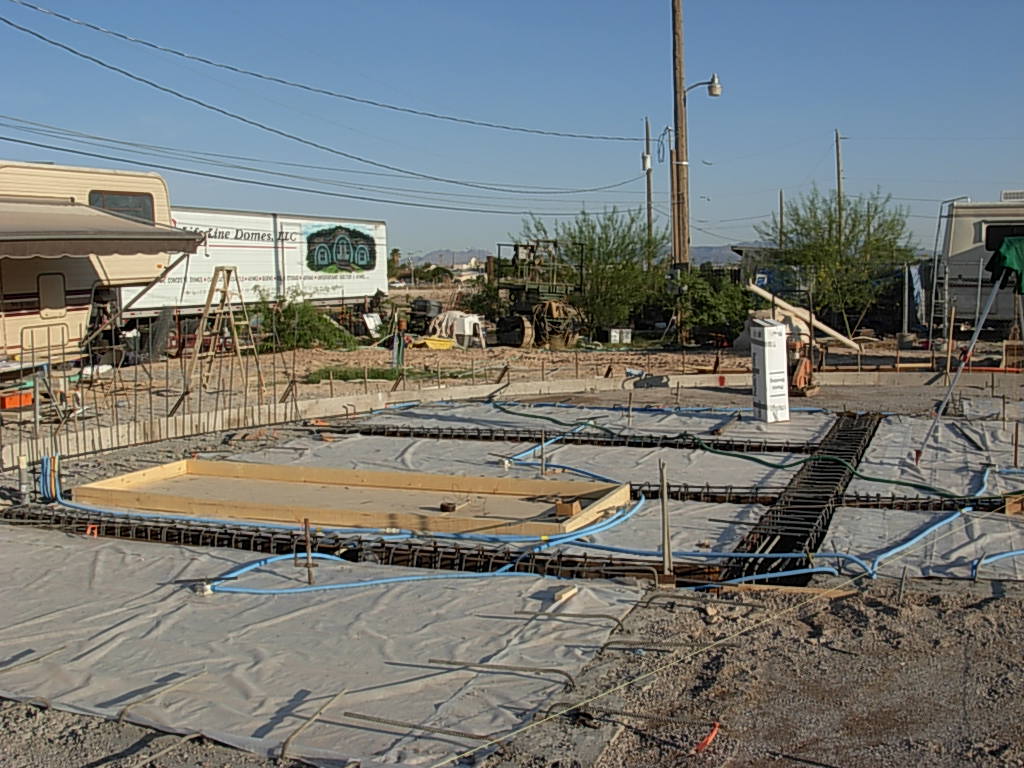 The east side of the house.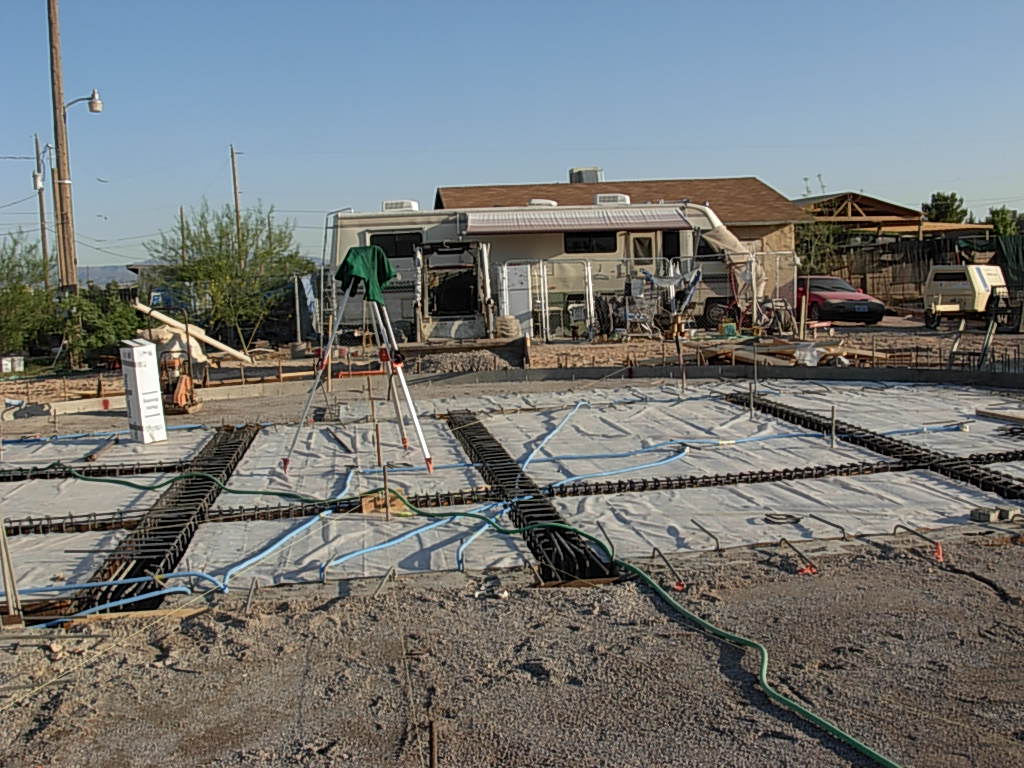 Looking across the center to the south.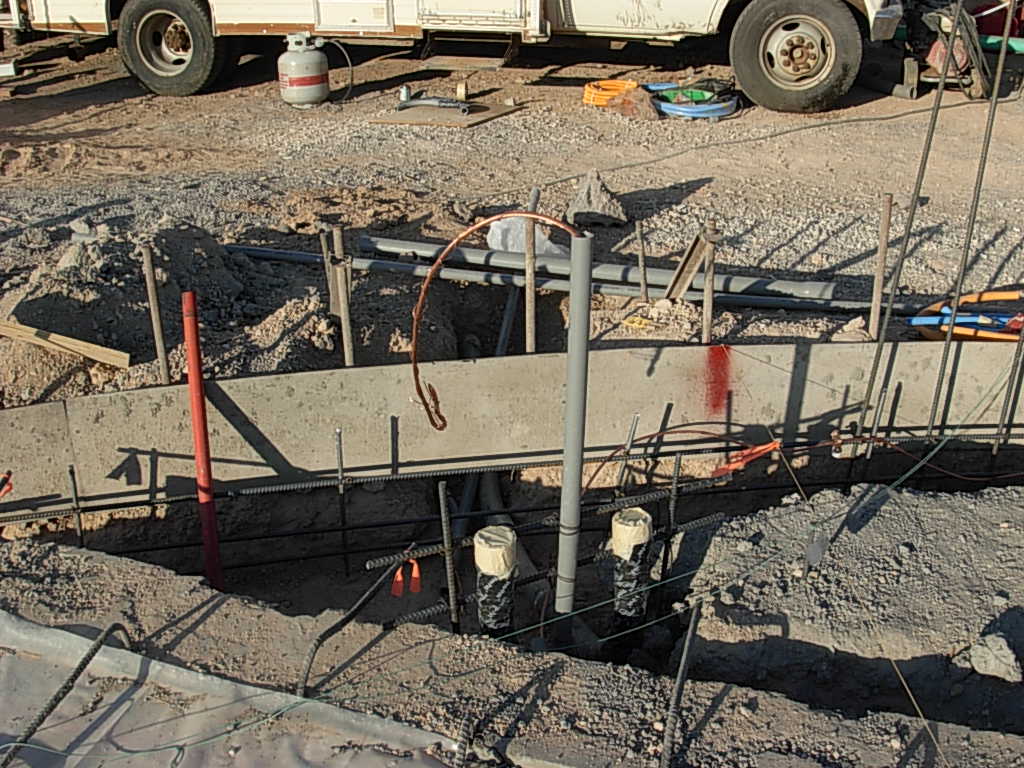 Some electrical work on the east side about 15' from the electrical pole.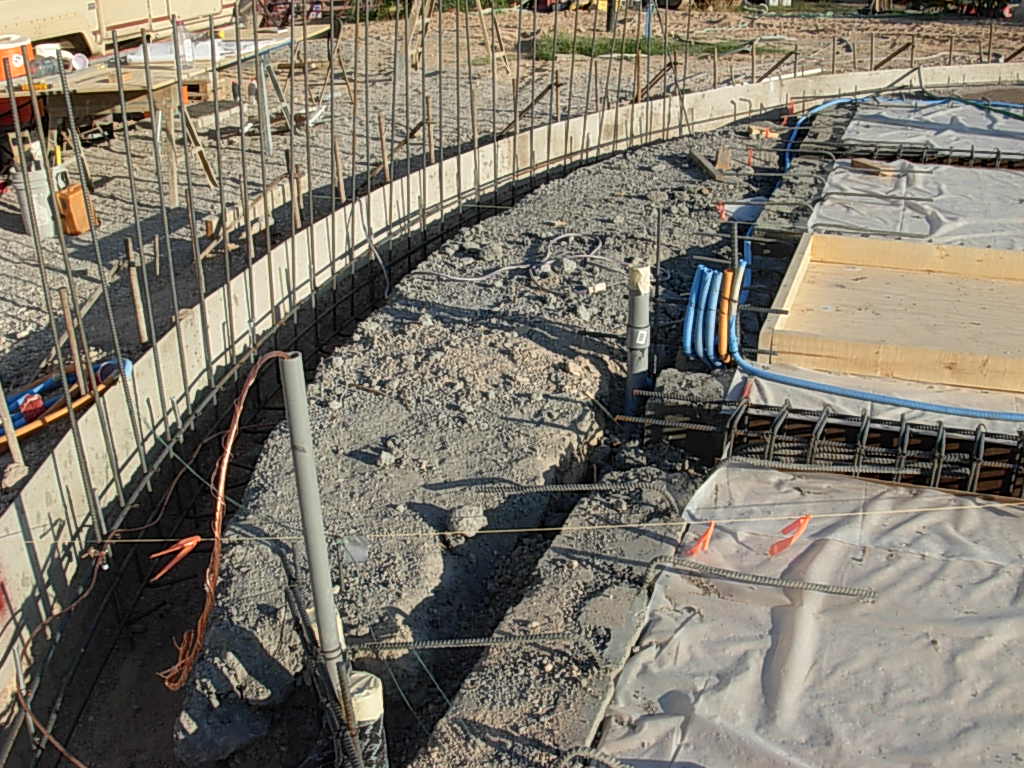 A row of electrical tubes coming up from the basement.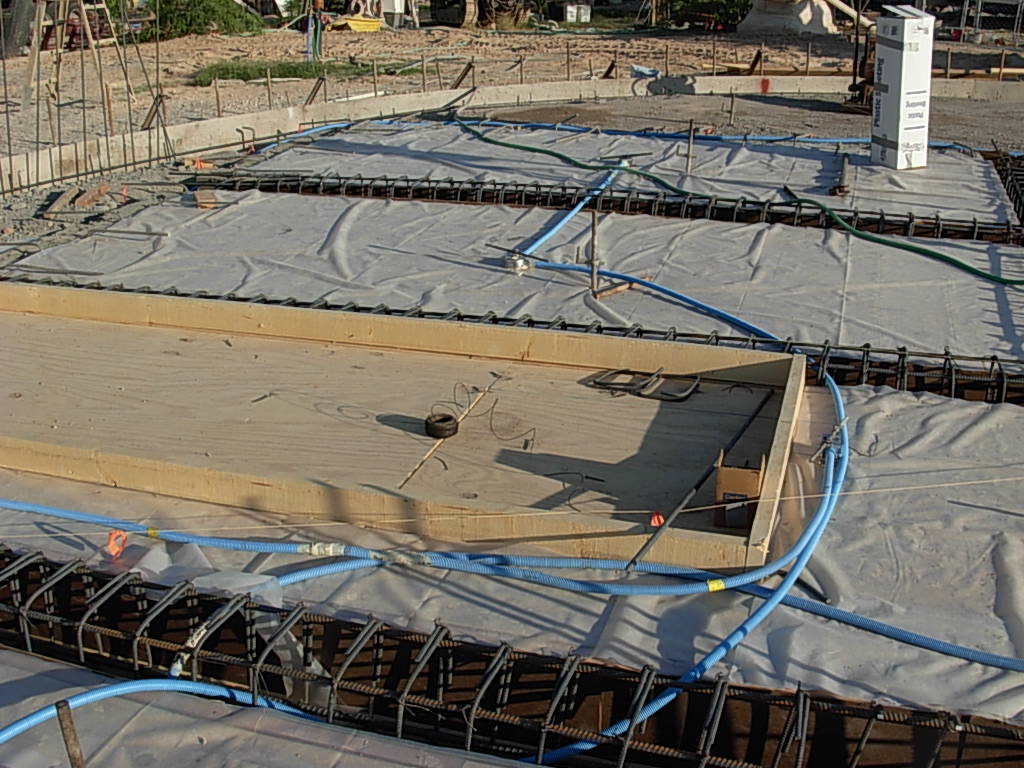 Three overhead electrical boxes connected.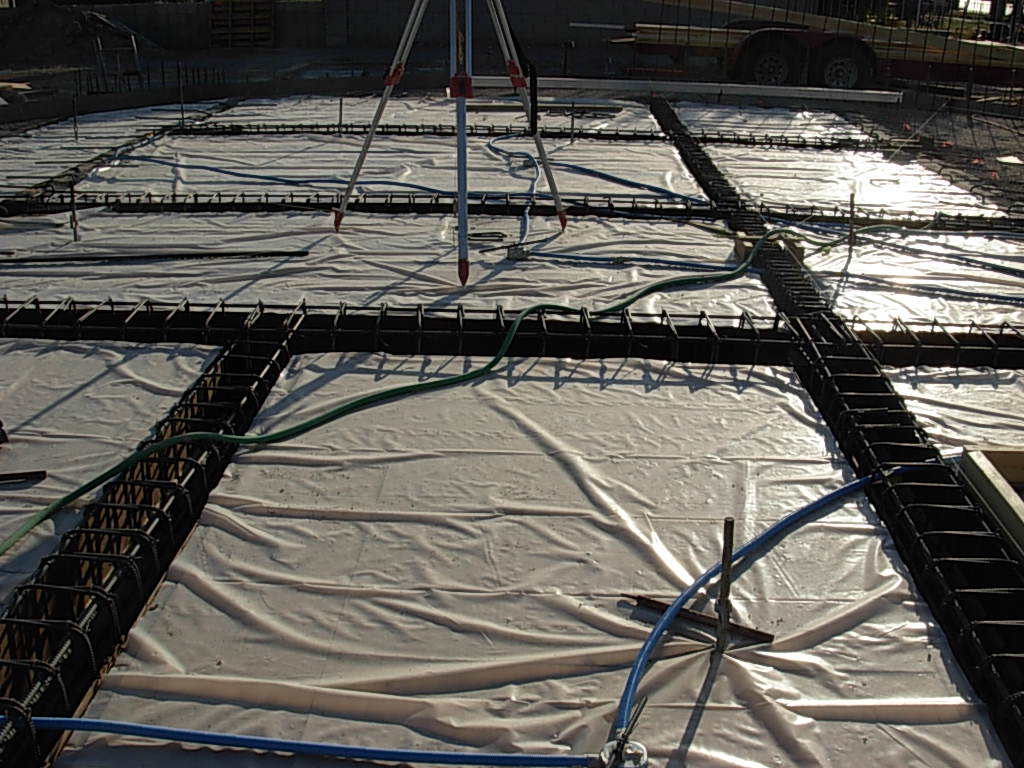 Oh my! The sun was going down fast.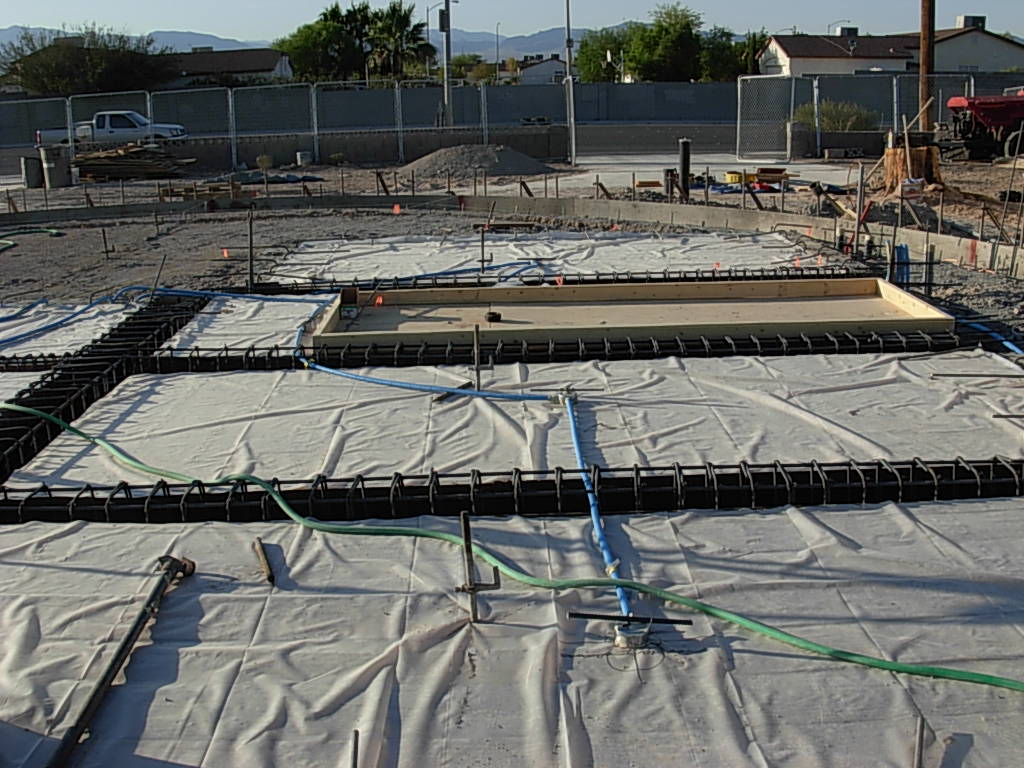 The pile of gravel in the background is what they had removed.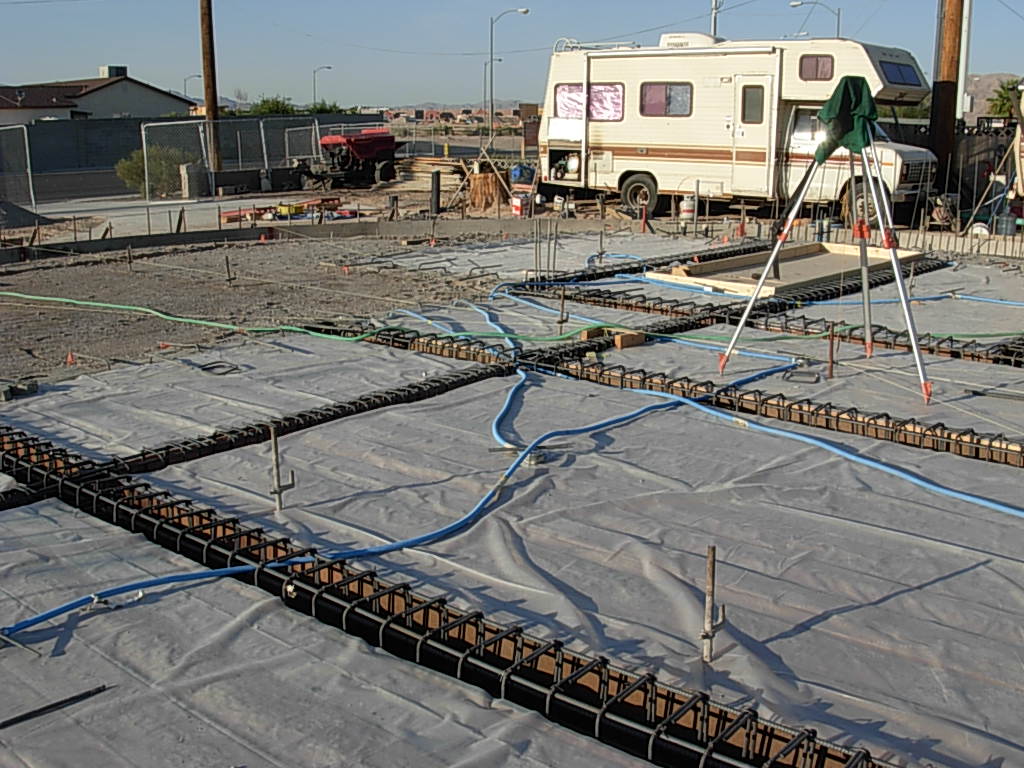 Another shot of the front door area.