Working on the floor June 13, 2007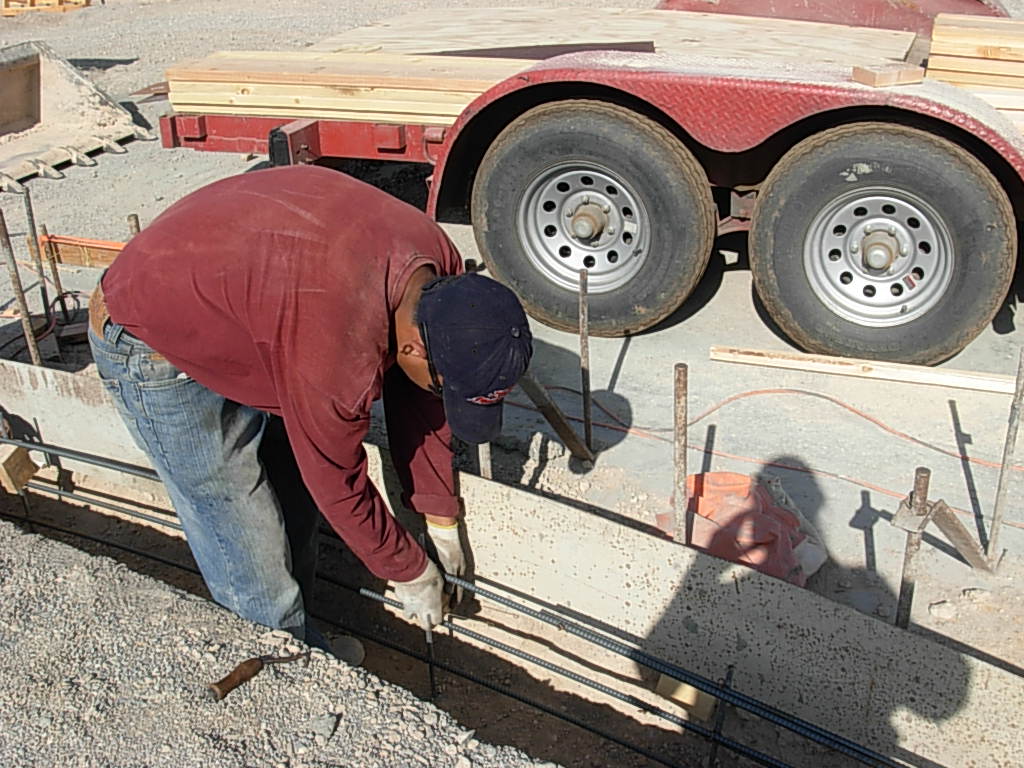 Miguel tying rebar in the ring beam. Note the block spacer behind him.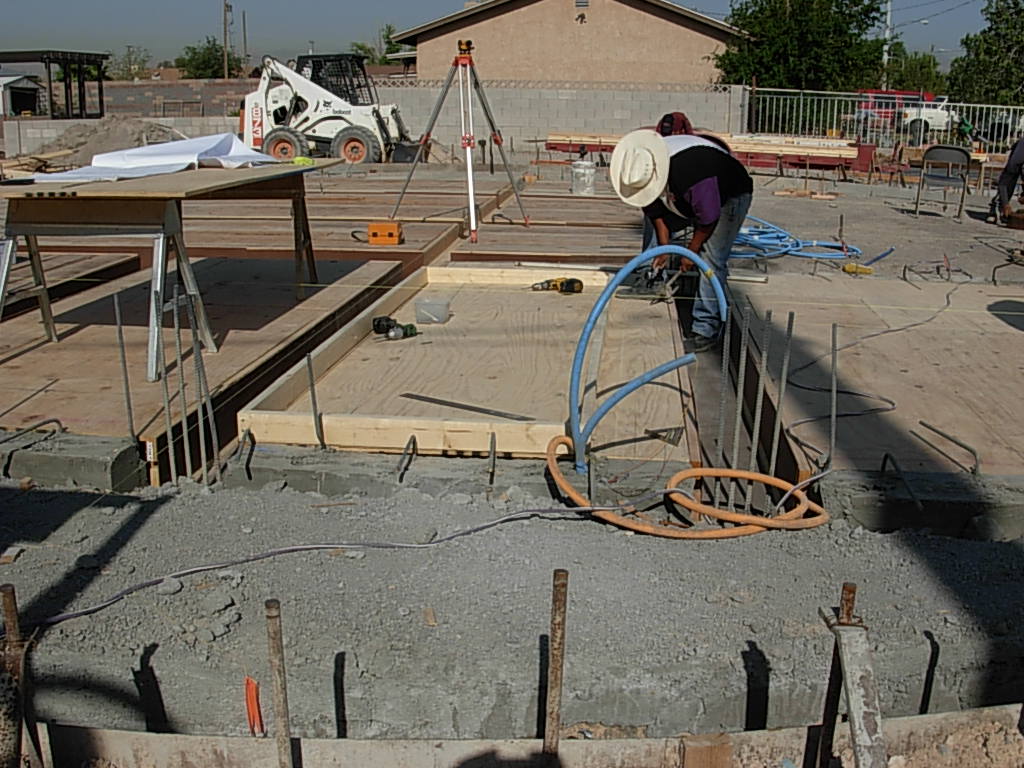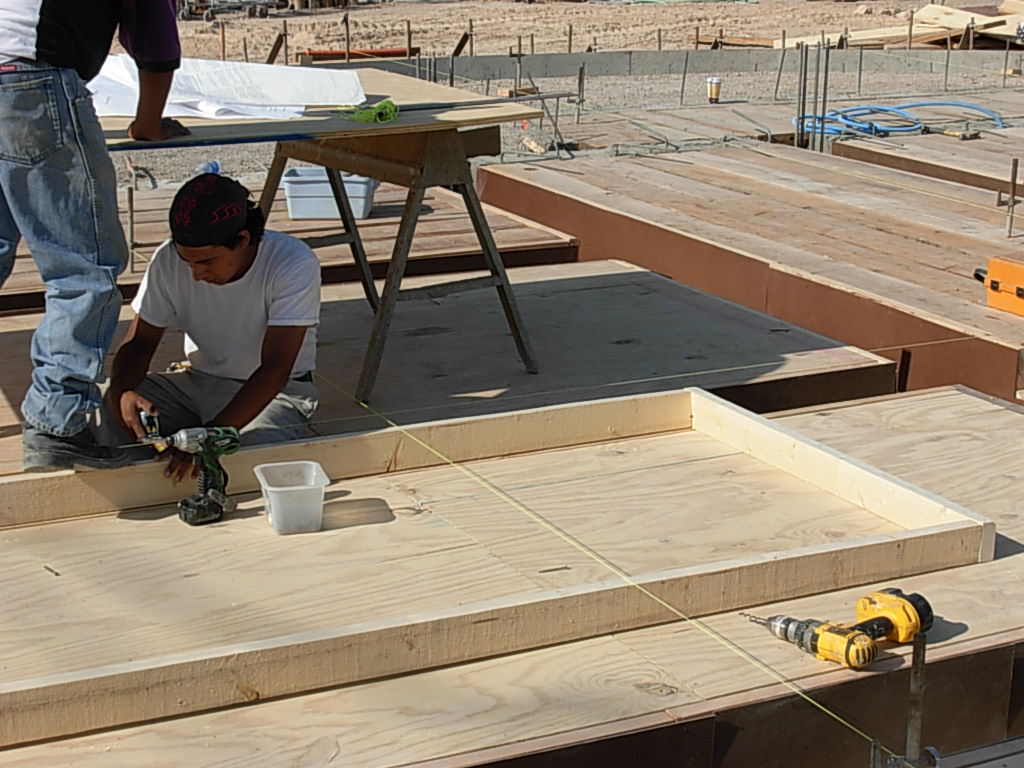 Christian and Marcos are working on the stairway blockout. Marcos is checking the building plans.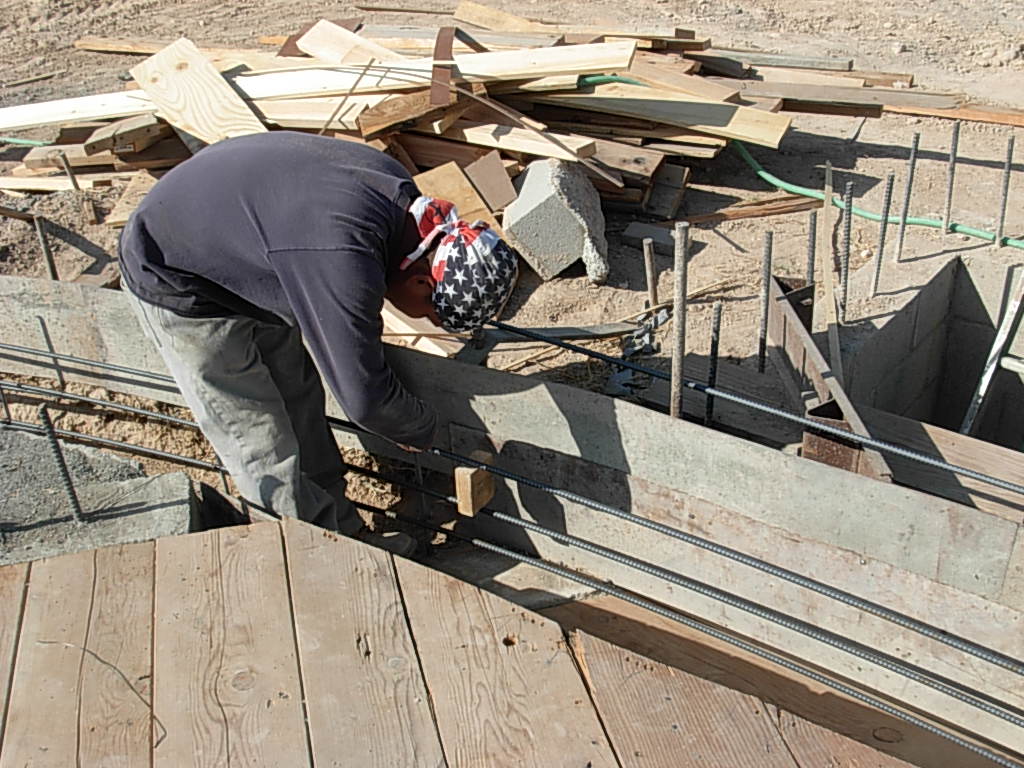 Oscar using the 2x4 block as a spacer between the rows of rebar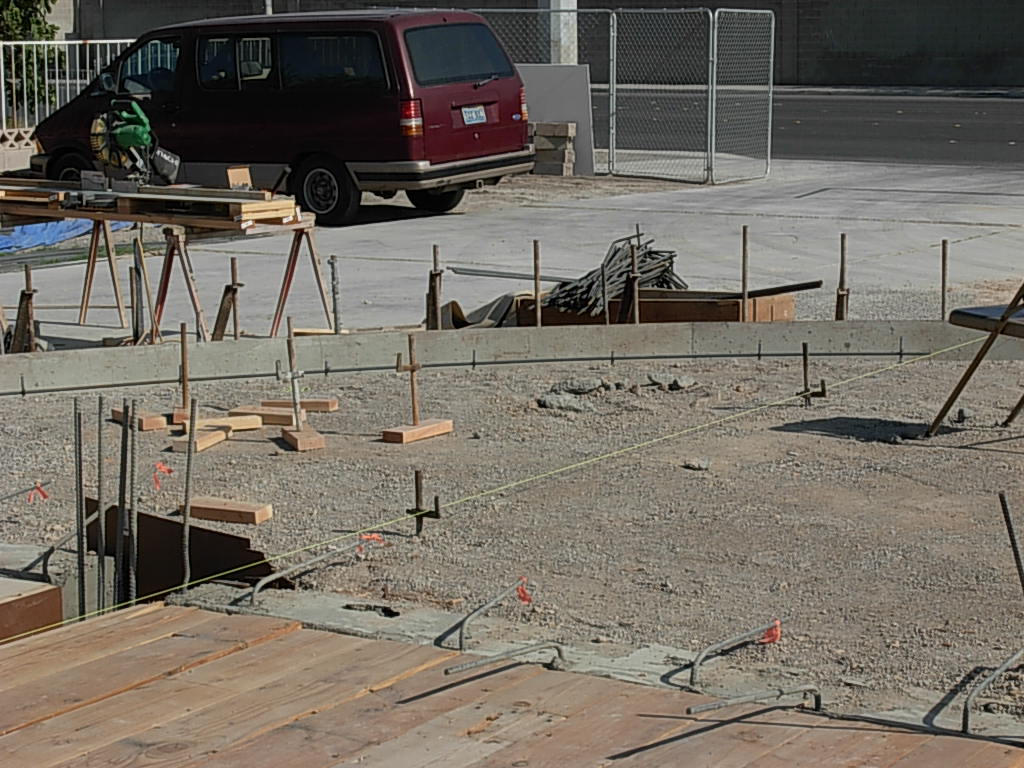 Those things that look like the number 4--the other number 4--are spacers for the top of the concrete. From this angle they look more like a backward 4. There are some poked into some wood blocks that look like the front side of the number 4 on the left side of the picture.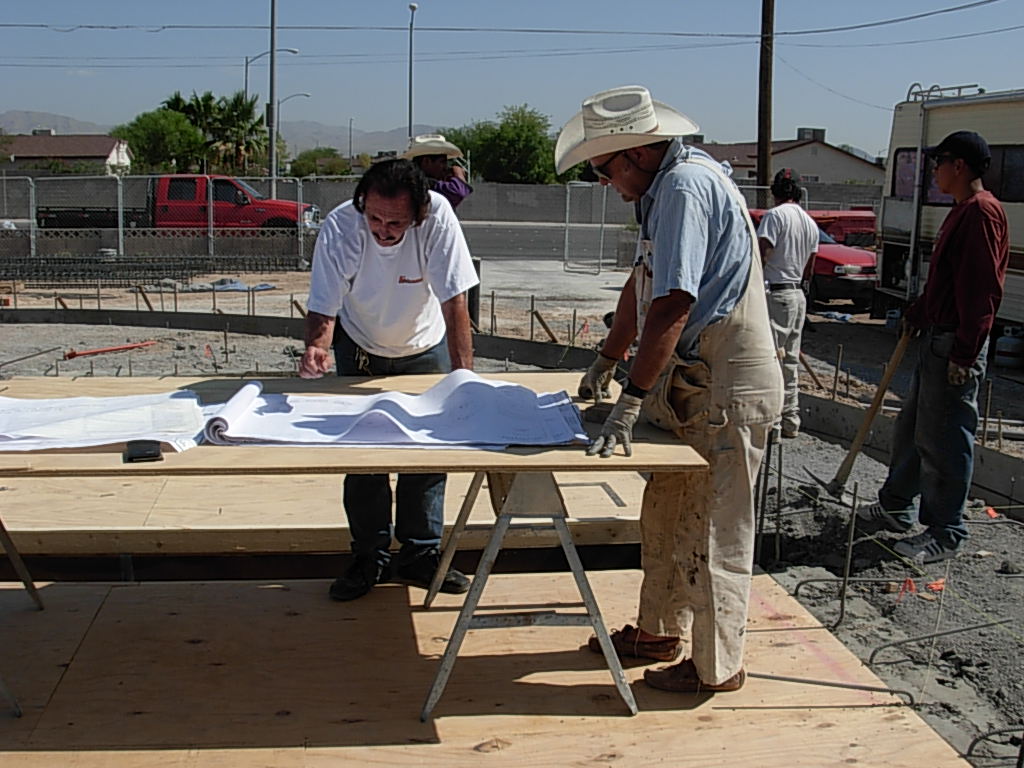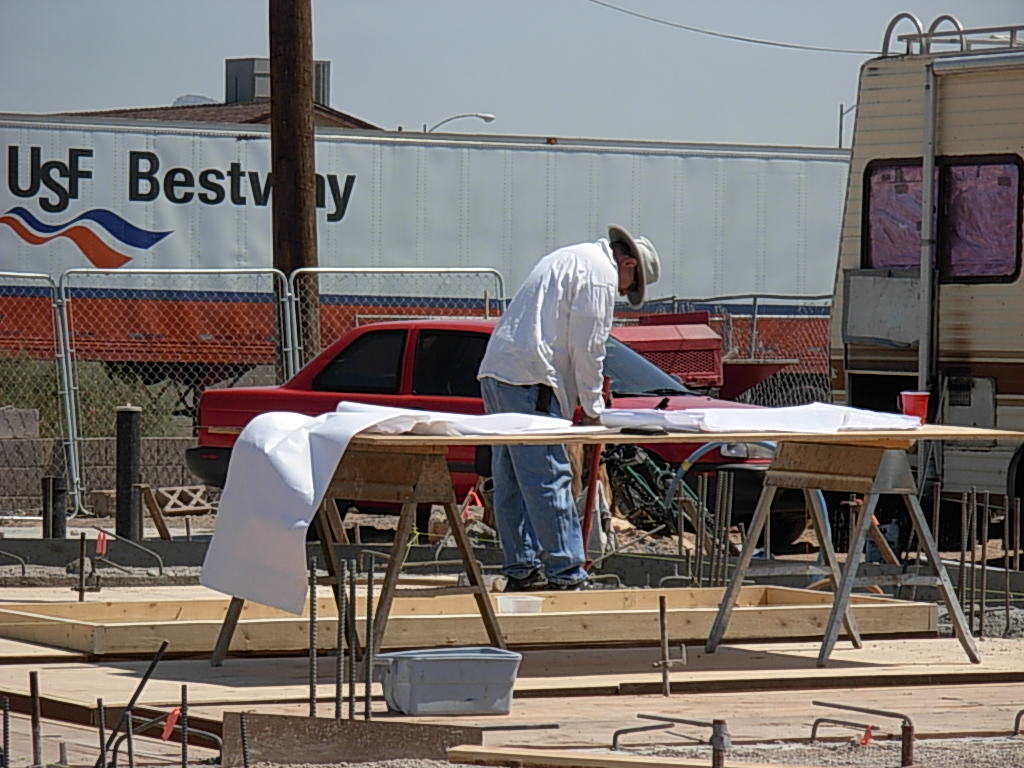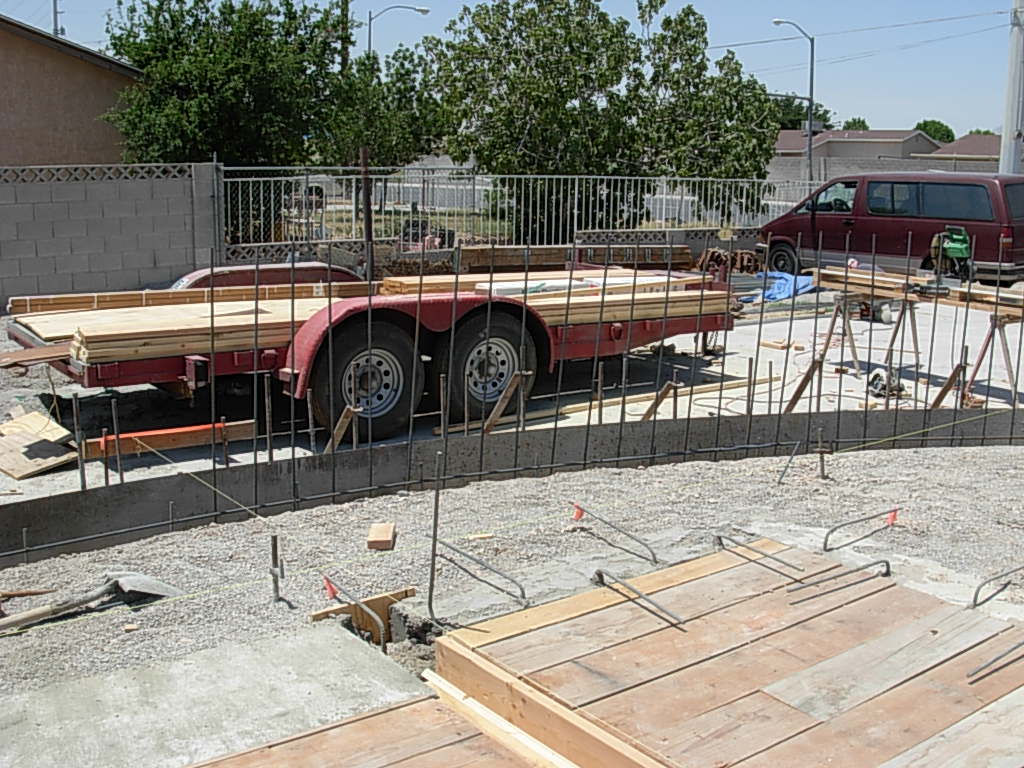 Tall rebar going into the ring beam.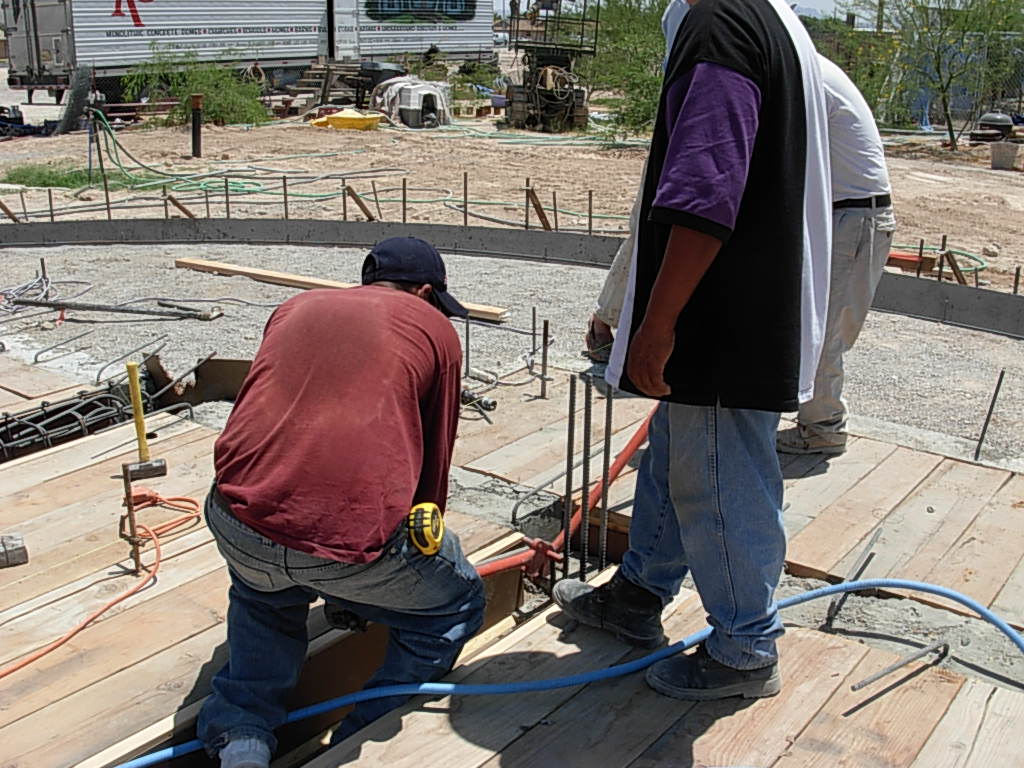 Bending the rebar toward the beam.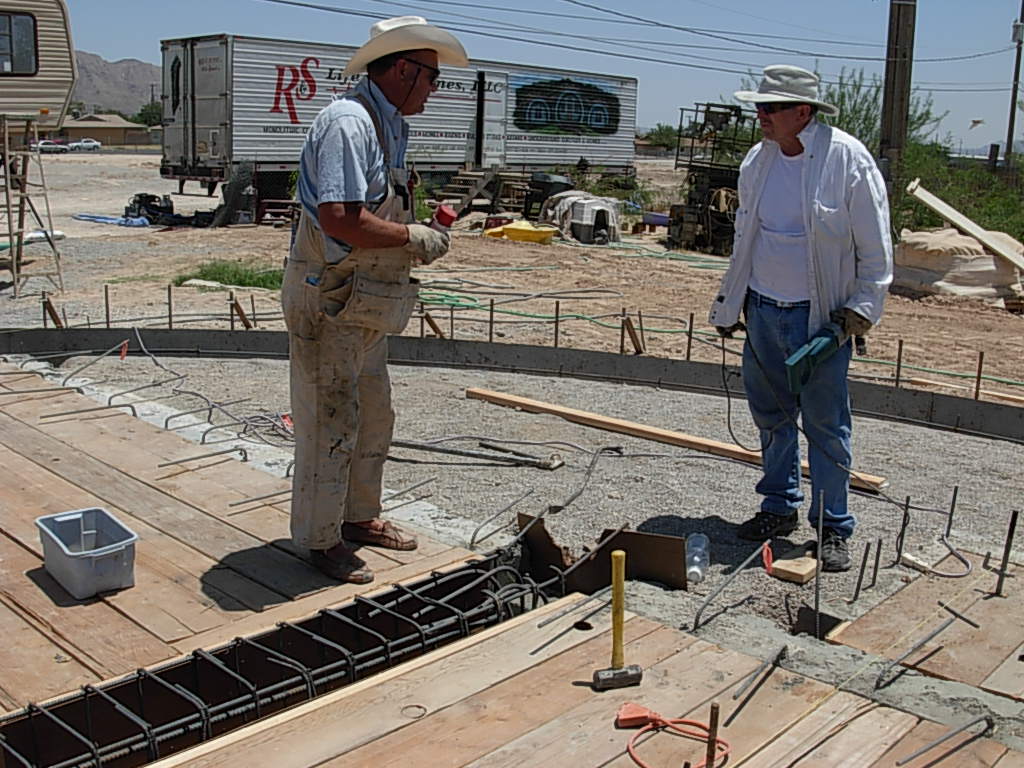 Discussion between builder and electrician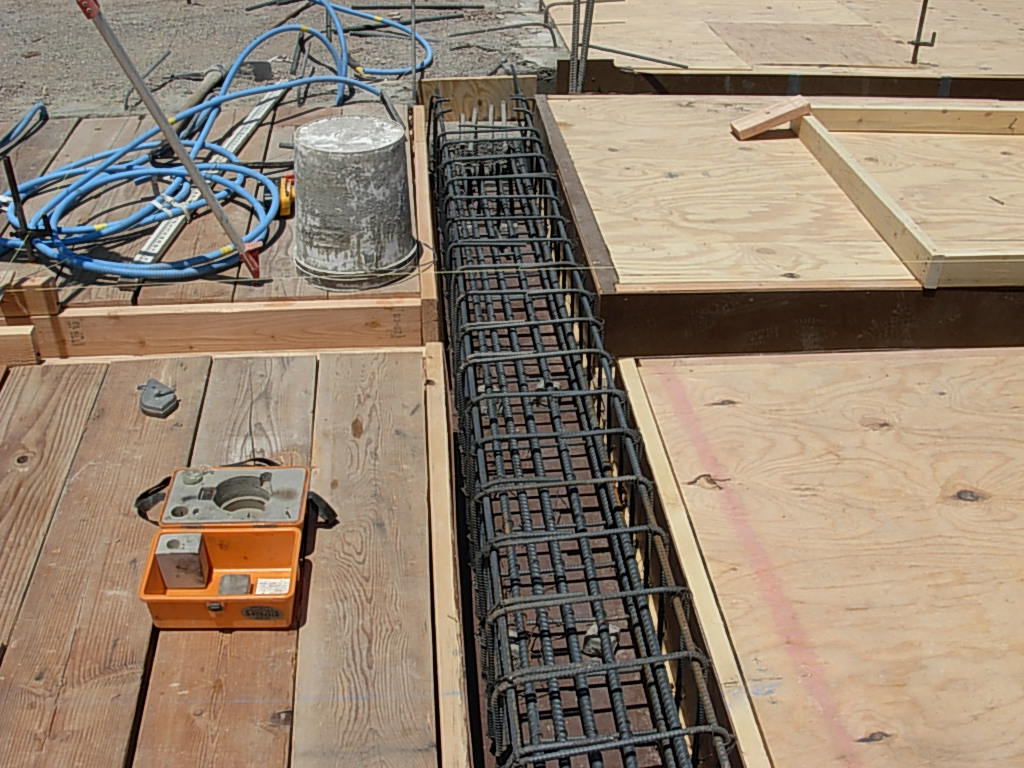 The largest beam skeleton is in place.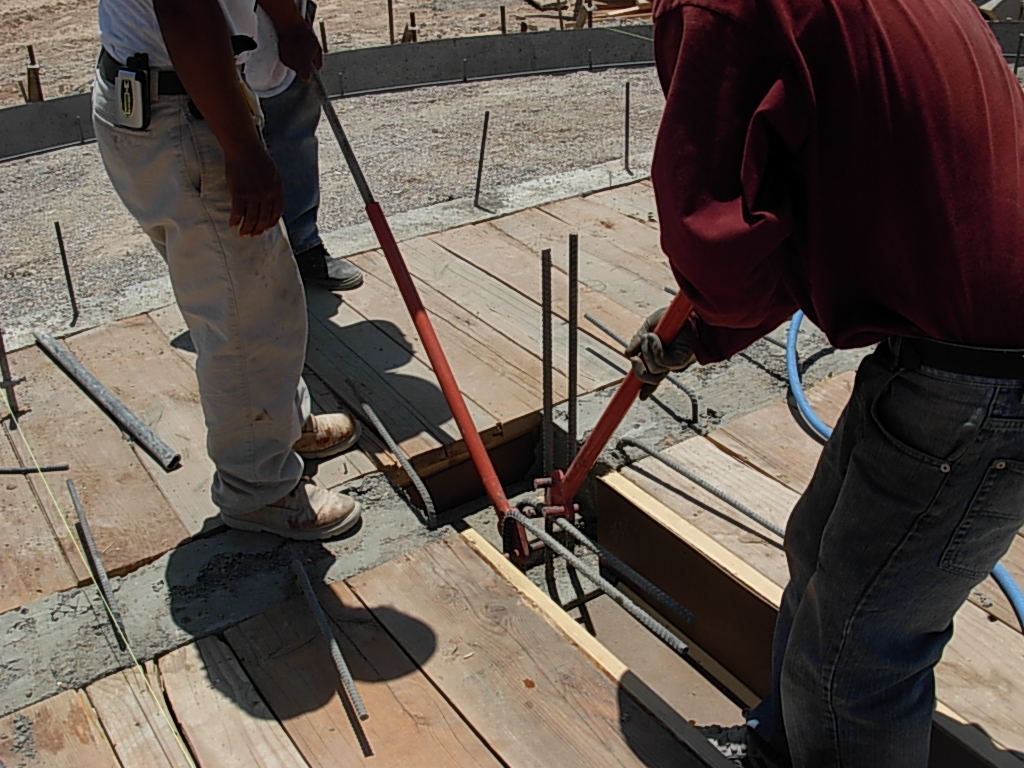 Still bending that rebar.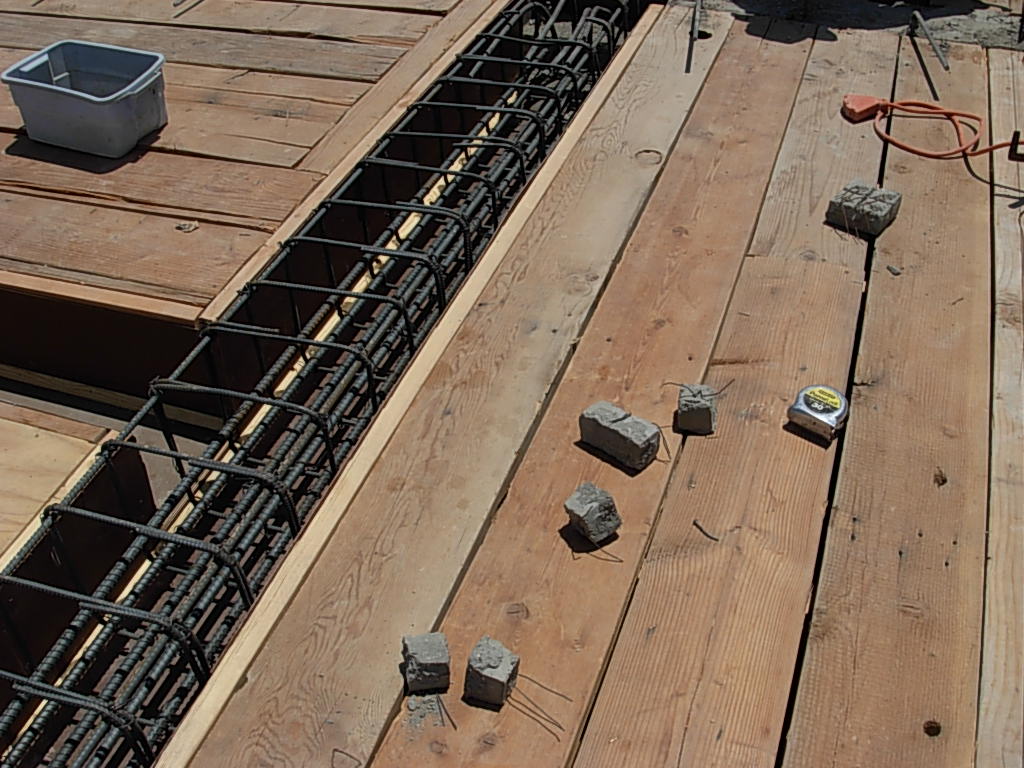 The concrete spacers that fit under the beam skeleton.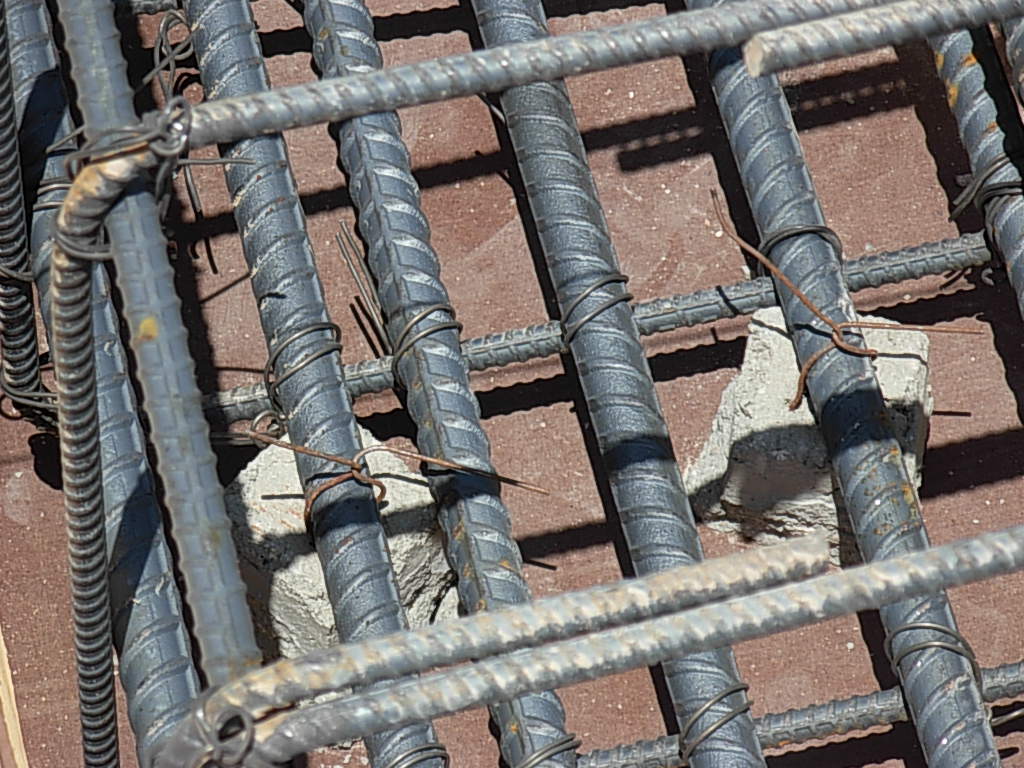 2 spacers tied in place.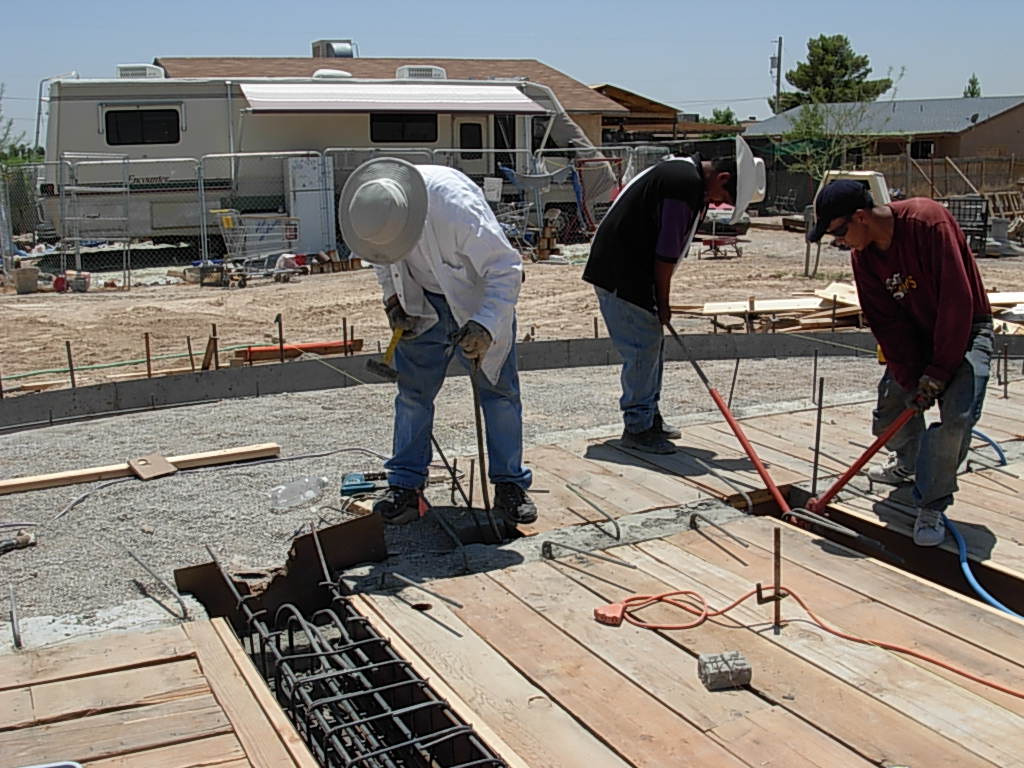 The electrician is making room for one of his tubes to leave (or inter) the basement.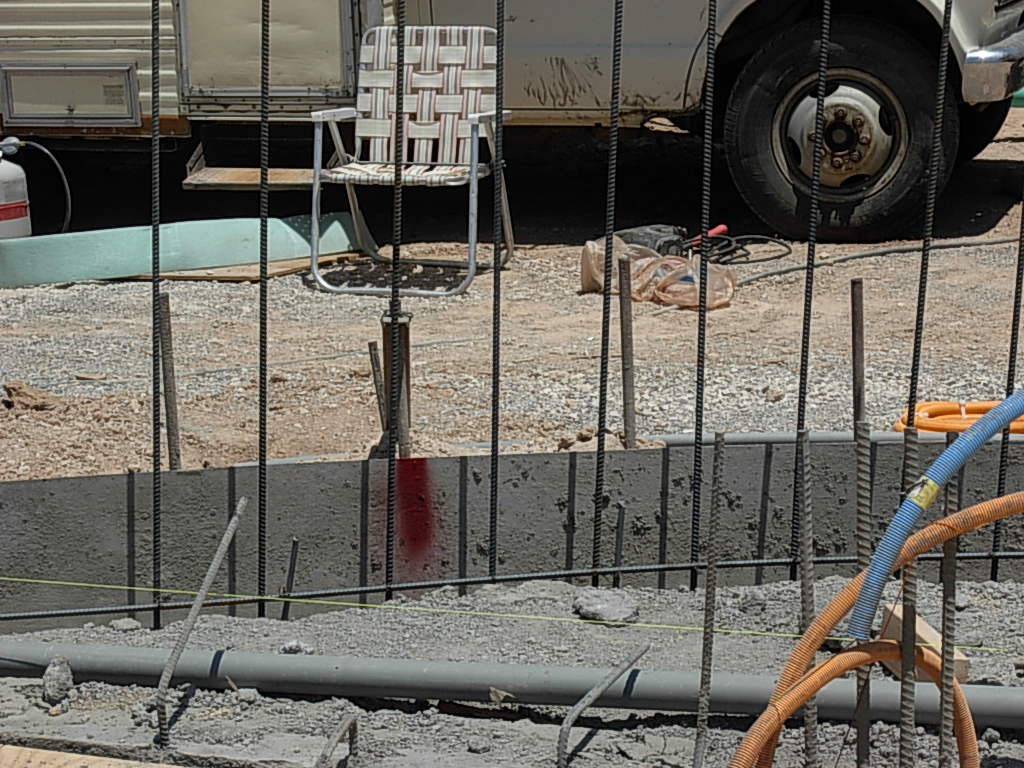 More tall rebar in the rng beam; the red paint is marking a spot. There are several of them on the north side of the ring beam.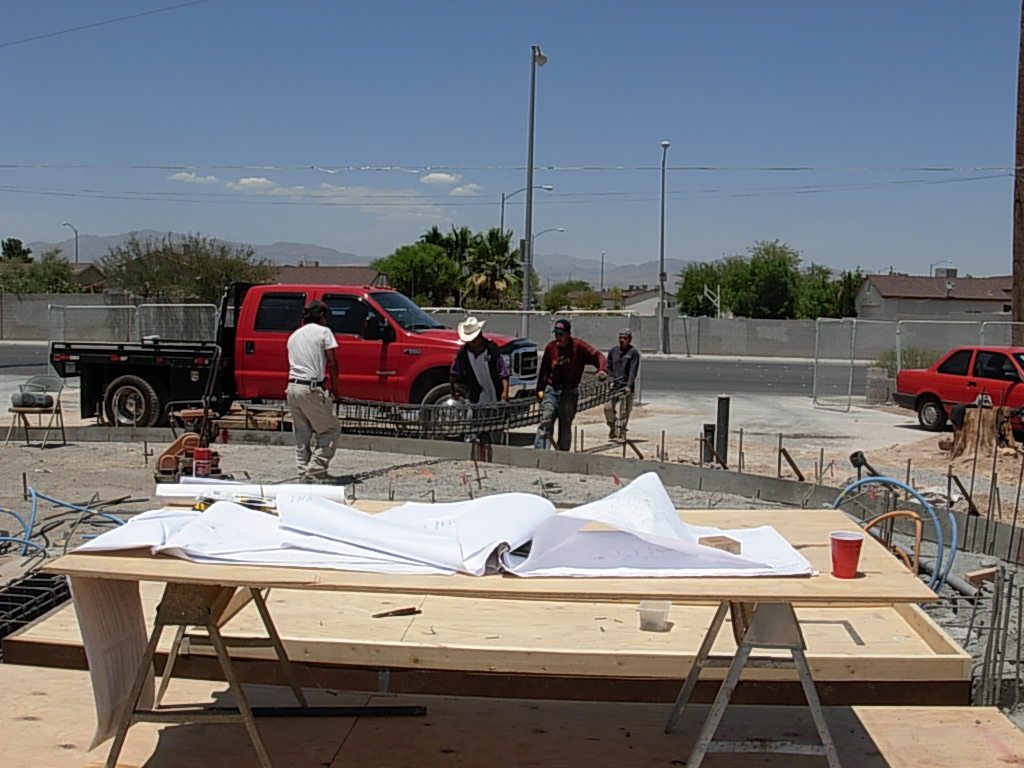 The workers are carrying one of the beam skeletons to be lowered in its spot.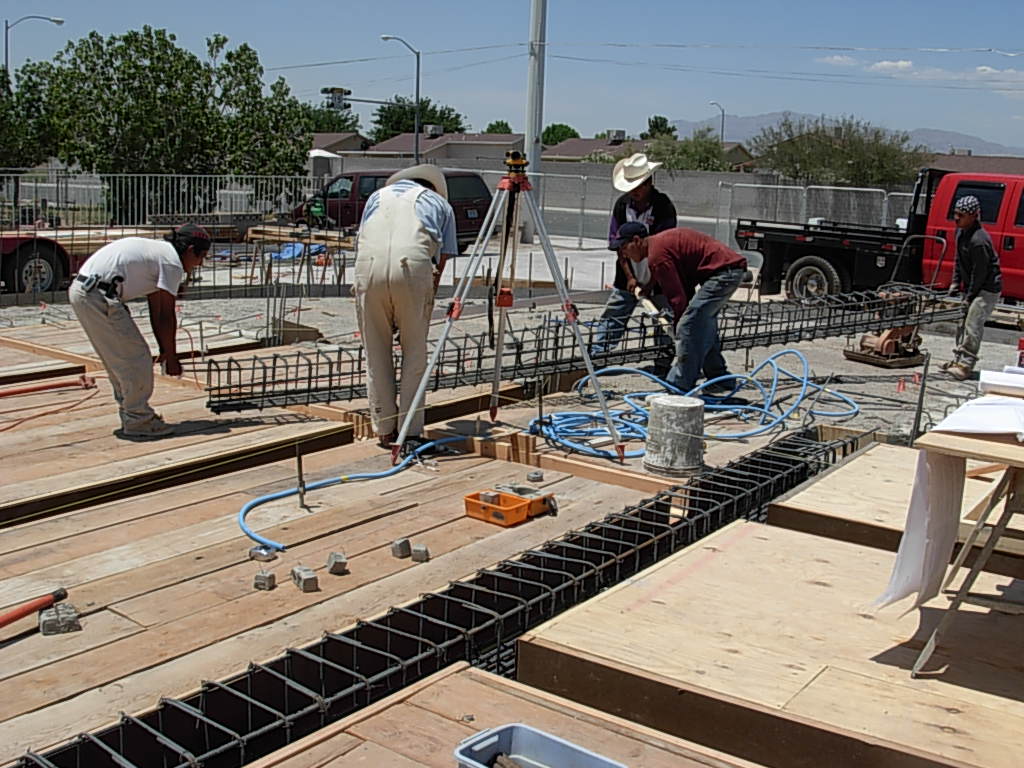 Moving the beam skeleton carefully under the marking string.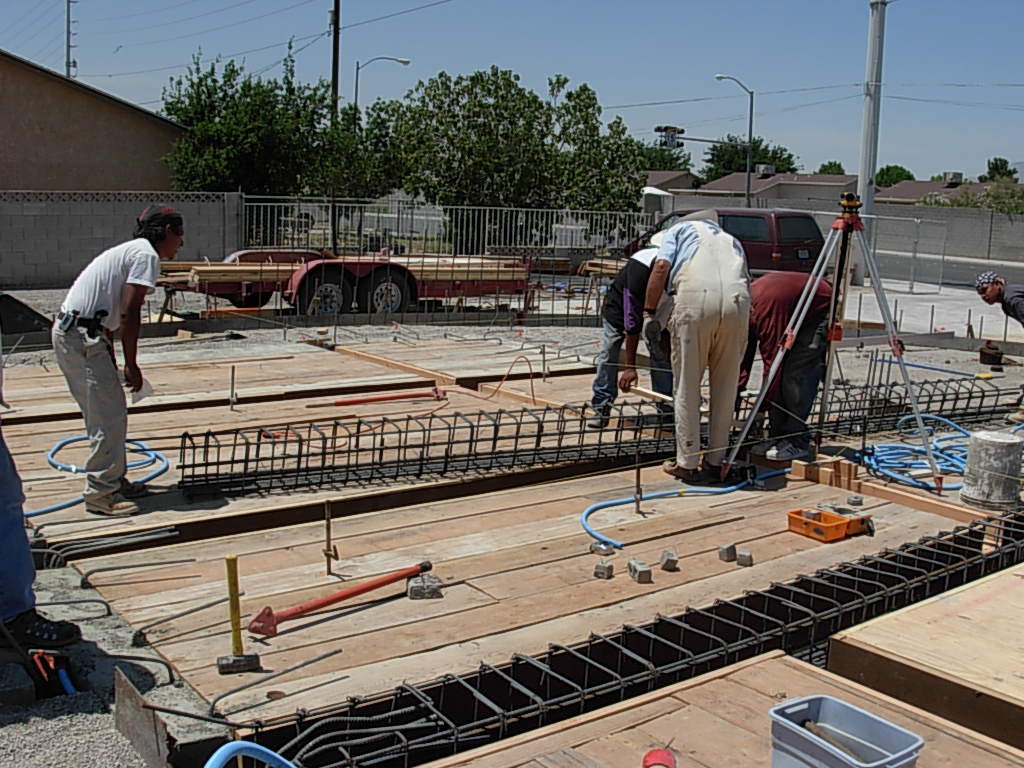 Closer to its final resting place.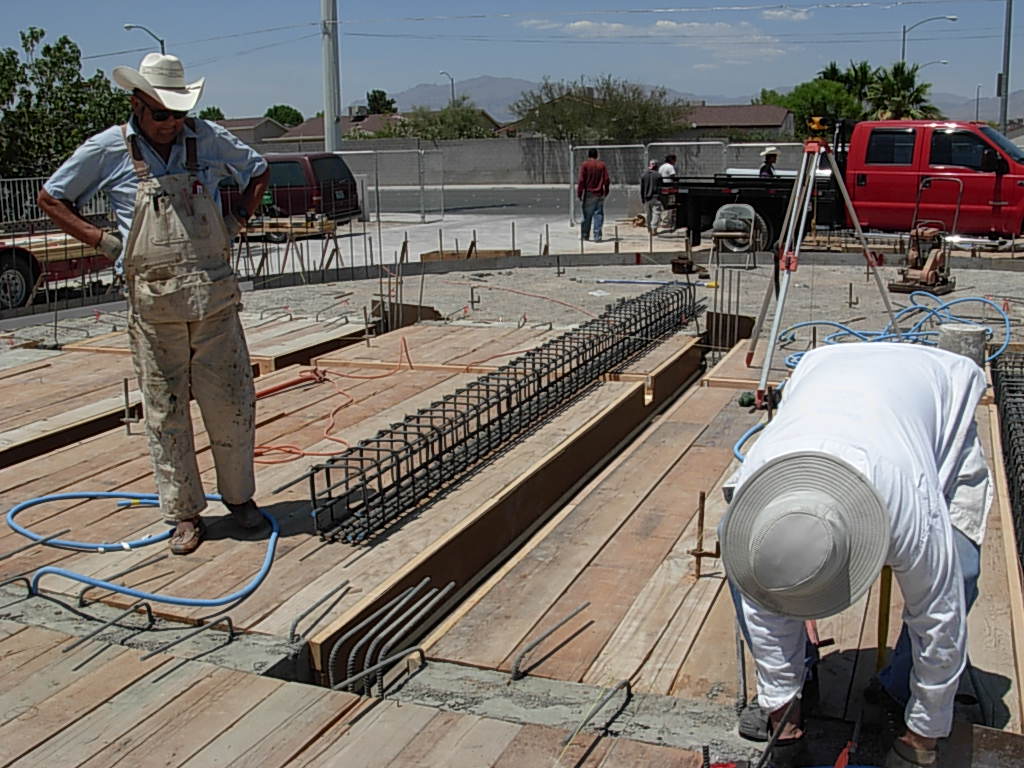 Studying the situation while the electrician is working with his tubing.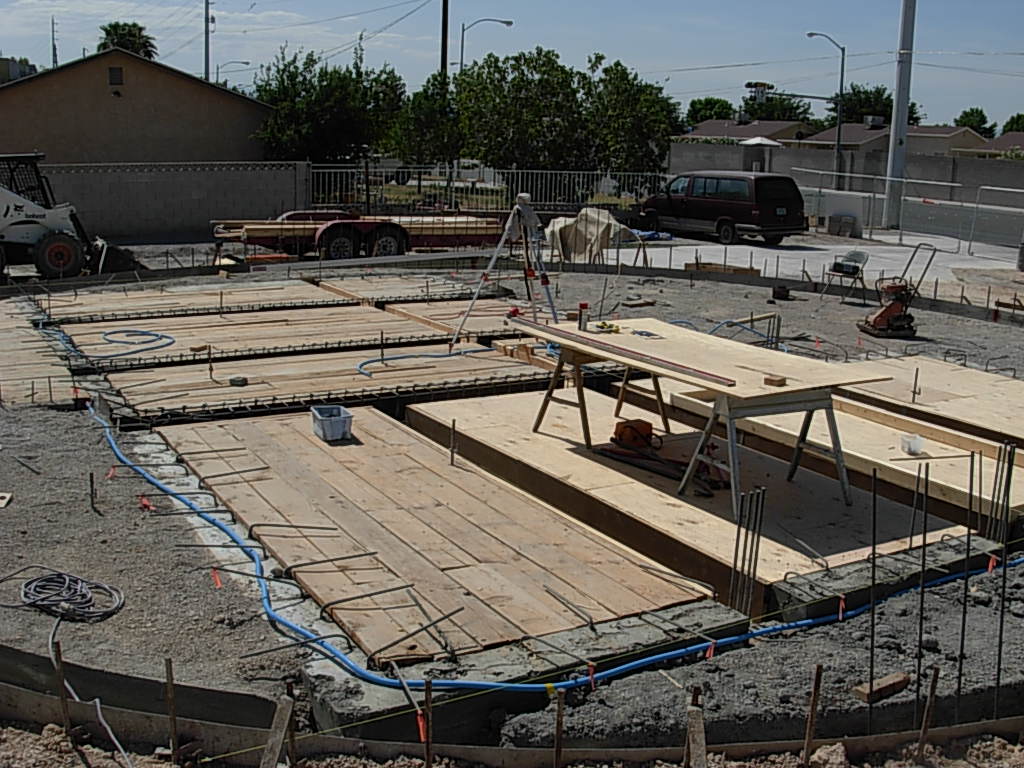 Cleaned up for the day.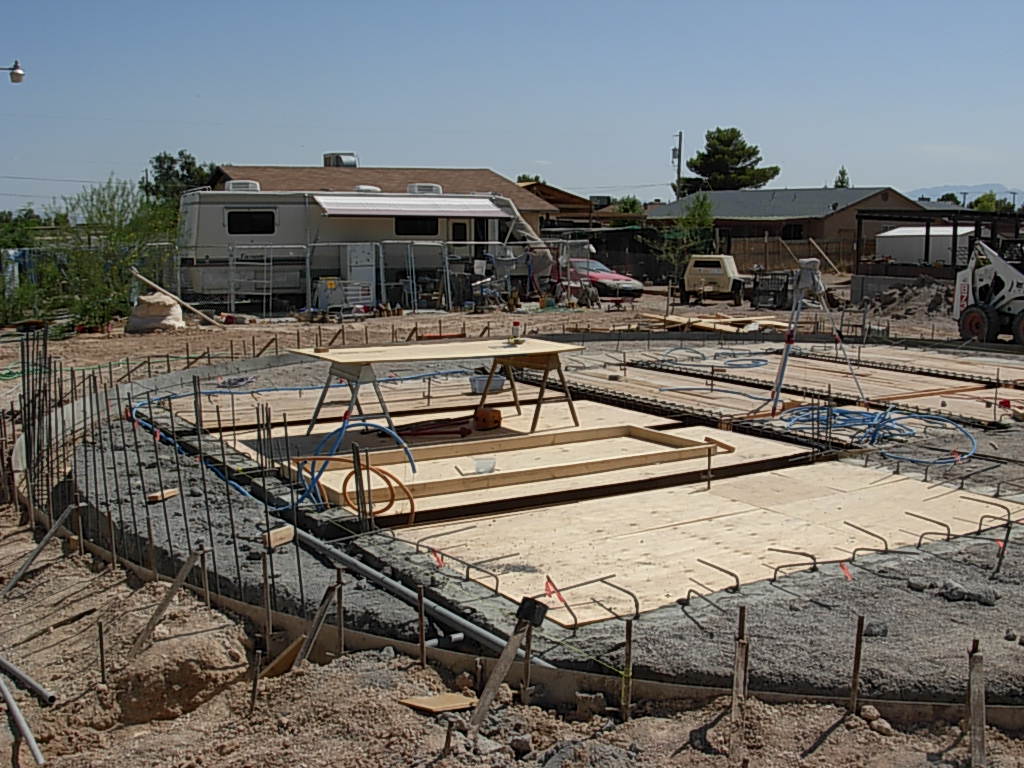 How neat and tidy at the end of the day.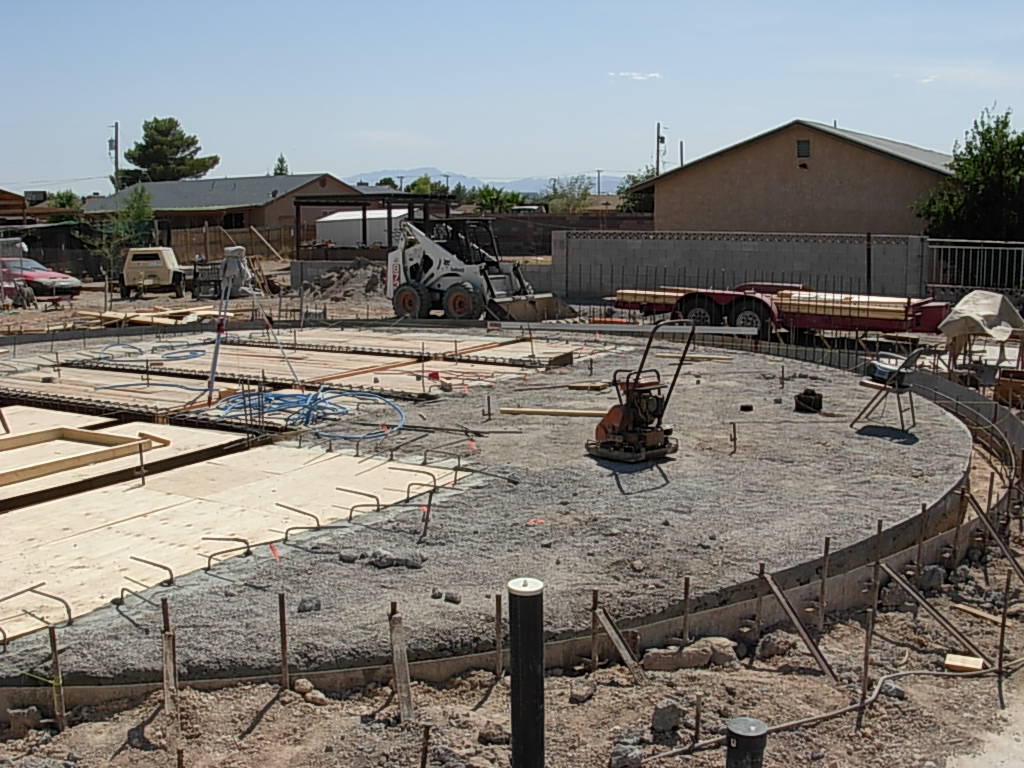 So peaceful at the end of the day.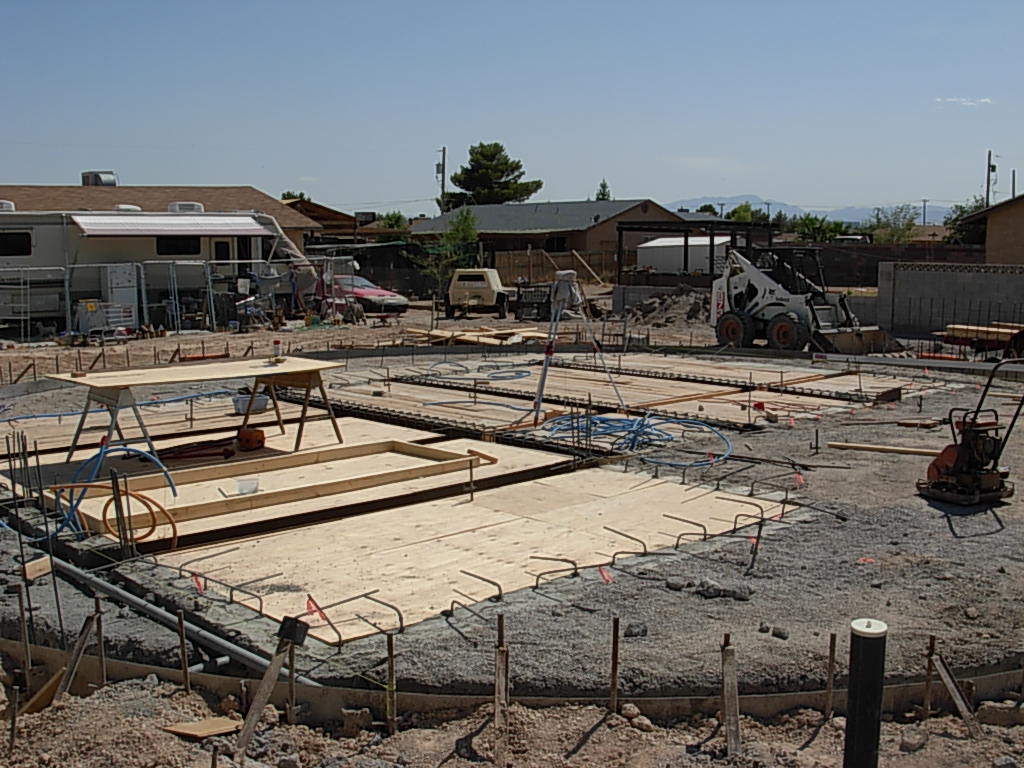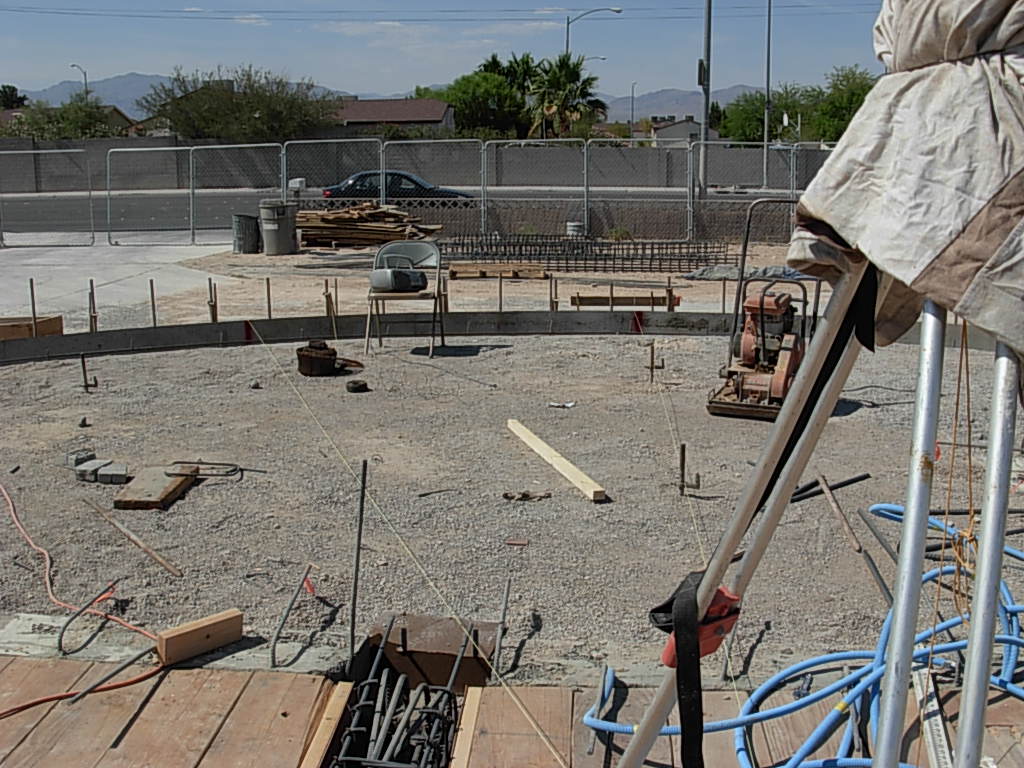 The yellow strings are marking lines that Ray needs to know the location of.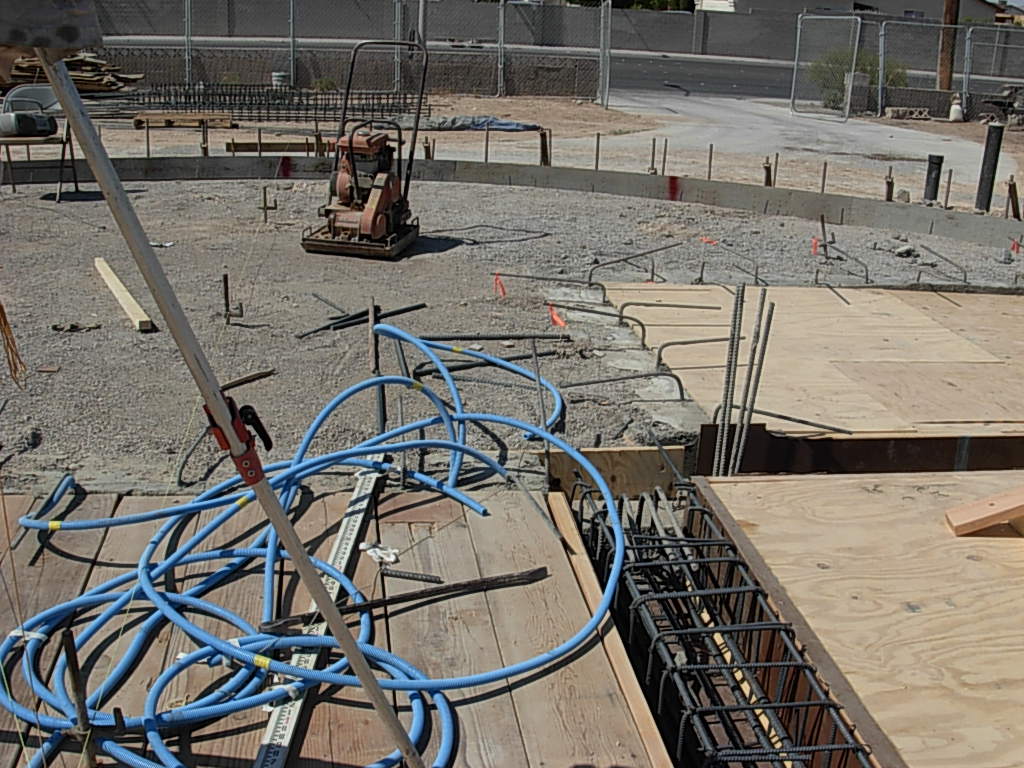 A jumble of blue tubing waiting to be put in its final location.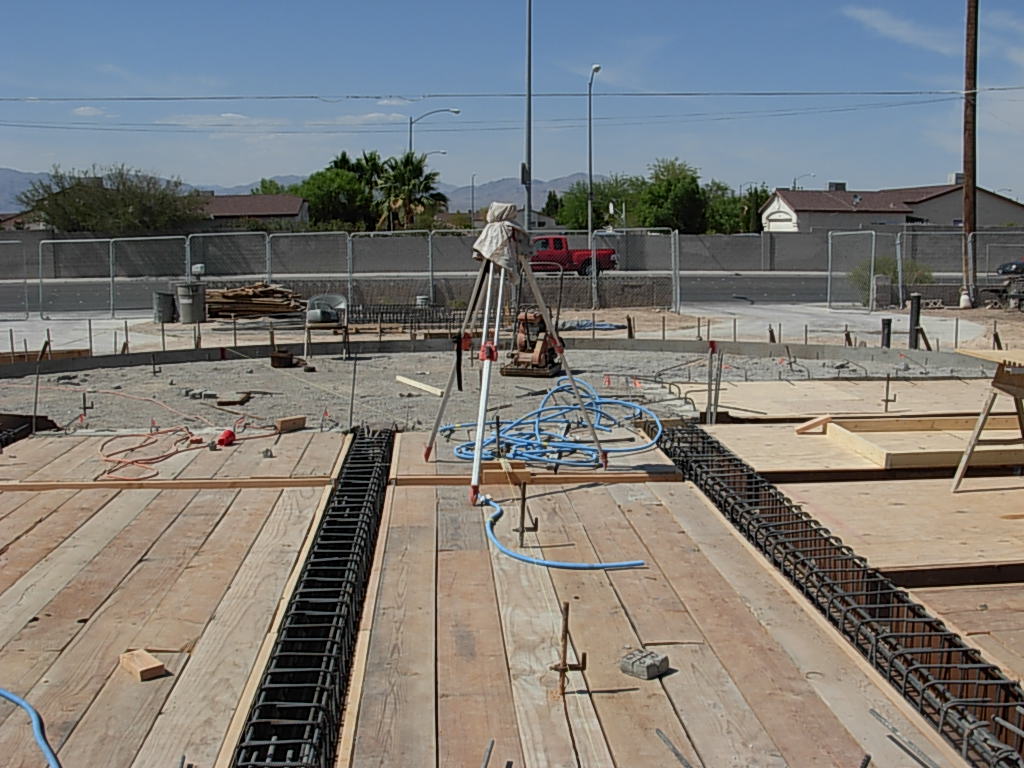 3 of the skeletons are in place.